How To Clean a Toto Toilet With Sanagloss: 3 Easy Methods
Do you want to know how to clean a Toto toilet with Sanagloss perfectly? 
If so, this article will be the best fit for you. By knowing the right procedure, you can save a lot of time, choose the right toilet cleaner, and follow the exact strategy to clean your Sanagloss Toto toilet. Choosing a wrong tool selection or approach to clean your toilet can damage the Sanagloss glaze. 
To clean Toto toilet, apply white vinegar or baking soda or gel-based toilet bowl cleaner on the toilet bowl. Wait for 15-20 minutes. Then use a soft plastic brush to scrub the water stains, watermarks, and poop stains without damaging the Sanagloss. Then flush the toilet and get a completely clean toilet with freshness.
But you should not use any polishing powder, chemical thinner, or detergents that contain coarse particles or gritty for a deep cleaning. Because they will harm the glaze of the toilet.  Choosing the right cleaning process with the best cleaning products is a must to get a powerful bowl cleaning experience. 
There are so many cleaning products and methods available. This article will disclose 3 effective, efficient, and faster methods with the best cleaning products to keep your toilet germ-free and sparkling. So, let's get started.
What Is Sanagloss On The Toilet?

Sanagloss is one kind of glaze manufactured by Toto on their toilet. It is specially designed to keep your bathroom sparkling, clean, and sanitized. Because of this feature, the Sanagloss Toto toilet is more expensive than an ordinary toilet.
Sanagloss assists you in avoiding using harsh or chemical toilet cleaners and scrub for long times to get rid of stubborn stains. It maintains a smooth surface over the toilet that helps to protect the toilet from debris and mold formation. 
After each flush, there is less risk of unwanted stool particles or debris stuck. You don't need to clean the Sanagloss toilet regularly like other toilets for deep cleaning. It takes a long period to get dirty compared to an ordinary toilet. Besides, you need to use less clean and minimal water to toilet bowl surface. So, the cleaning is easy if you can follow the right strategy.
How To Clean a Toto Toilet With Sanagloss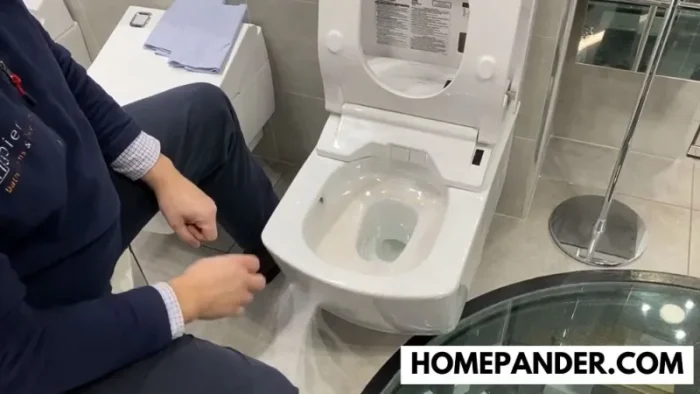 If you don't want to spoil the sanagloss glaze, you must avoid cleaning products containing too much acid. You can apply any homemade cleaning solution or pick any non-abrasive bathroom cleaner specially designed for lavatory cleaning. But before that, you have to prepare the toilet to clean easily.
Prepare Toto toilet
Toto toilet with sanagloss introduces different transitional designs and models. Your installed toilet may be a sleek contemporary and high-profile design or an IV Arc-WASHLET model. No matter which design you have installed, the cleaning process remains the same. To easily remove the watermarks or rough stains, you need pretreatment. Such as –
Take a paper towel and sink it in a bowl of water

Then wipe the toilet using the wet towel to reach dirt and grime.

Now pour some mild toilet cleaner in the towel bowl

Gently scrub the stained area with a towel. It is better to scrub from one side to another to clean the toilet perfectly

Press flush to clear the garbage
When you have prepared the toilet, you can go to the main cleaning process. Here are three easy methods. 
Method 1 – Appy Vinegar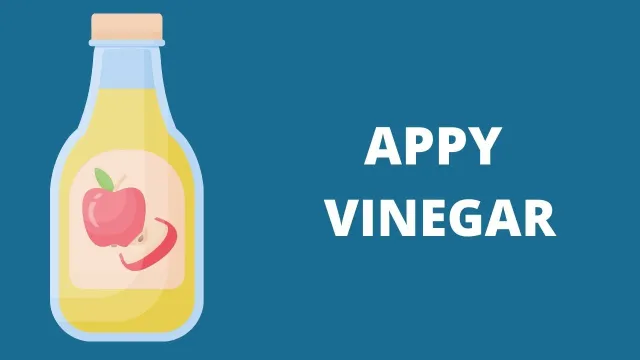 Now your toilet is ready to magically deep cleaning and remove hard stains or watermarks, germs, bacteria, or other debris. You have to prepare some cleaning ingredients and tools. 
The list of things you need
2-3 tablespoons white vinegar.

5-6 drops of lemon juice.

Soft bristle scrubbing brush.

A sponge.
Step 1 – Applying Vinegar and Lemon Juice
Apply white vinegar on the bowl or toilet surfaces. If the toilet bowl is too dirty, you can also use lemon juice as a natural, non-toxic cleaner on hard water surfaces.
Step 2 – Scrub The Bowl
Keep it resting for 15 minutes to soften the dirt. That's why you need less elbow grease to remove the dirt spots. Then use a soft brush to scrub the toilet gently.
Step 3 – Flush Water
Flush several times to remove the stains and check the final result. Now, you will get a clean Toto toilet. After cleaning, take a towel to rinse the toilet.  
Hard water can cause annoying brown stains in your bathroom. So after applying the above cleaning process, if the stains are still visible, then next time, you have to follow stronger methods.
Method 2 – Applying Commercial Toilet Cleaners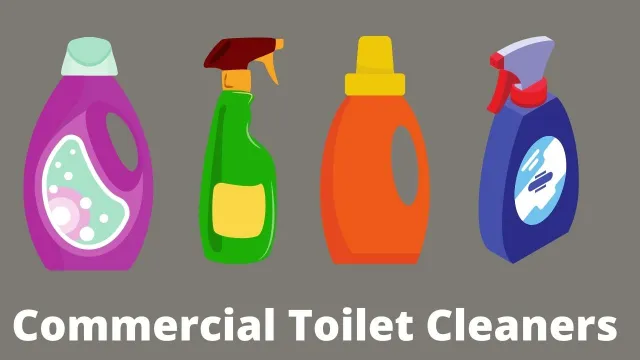 When both methods do not give you up to the mark result, it is mandatory to apply professional cleaners. At that time, you must have a question; What is the best detergent or cleaner for toto sanagloss toilets?
We have researched different types of toto sanagloss toilets. After in-depth research, we will reveal some money-worthy toilet cleaners that can give you a hassle-free cleaning experience. No matter whether you have a one-piece toilet or two-piece or IV Toilet-1.28GPF or toto ultra max with Sanagloss. Our selected brilliant cleaners can safely clean all these modes of toilet.
1. Clorox
Clorox is a safe and faster cleaner that you can use in toto sanagloss bathroom. It won't create an unwanted scratch on Sanagloss. You can apply it by following some simple steps.
Wear rubber gloves

Pour Clorox into the toilet and wait for 10 minutes.

Take towels or affordable sponges to reach the crucial area on the bowl under the rim to scrub any sticky grime or stool.

Then press the tornado flush efficiently to clean the toilet perfectly.
Unfortunately, if your home gets horrible hard water that creates stubborn water stains, then Clorox can't remove those. But Clorox works great as a disinfectant and can remove dirt, grime, sticky poop, or poop stains.
2. Lysol Power Toilet cleaner
Lysol cleaner is a great director as well as a cleaner. It can remove stubborn water stains, sticky poop and give you a deep cleaning experience with little effort. You need minimal scrubbing to get rid of yellow stains, hard water stains and make the toilet bowl sparkling and germ-free. The best part is that it can kill 99.9% of germs, making it the best choice for the toto sanagloss toilet.
Use the angled neck to pour the Lysol liquid onto the toilet bowl stains

Wait for 10 minutes

Use a soft toilet brush to scrub the bathroom

Press the flush efficiently to remove the loosened stains
That's all to clean your toilets for the best cleaner for toto toilets. You should clean the toilet after every two weeks with Lysol to keep your bathroom sanitized, fresh and clean all the time.
Method 3 – Apply White Vinegar And Baking Soda Paste or Liquid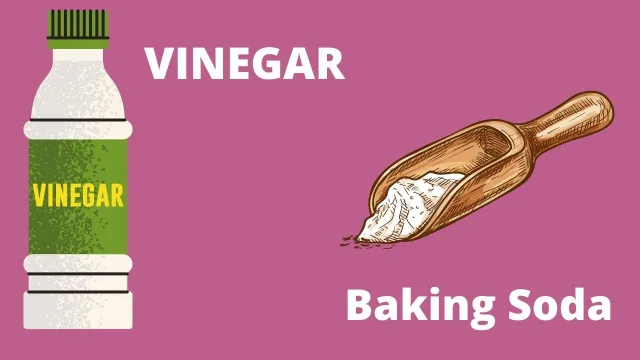 Using only white vinegar will not be as strong as vinegar and baking soda paste or spray. So if your Toto toilet requires strong cleaning agents, then vinegar and baking soda combination will be great for you. 
The list of things you need
½ cup white vinegar.

½ cup baking soda.

A spray bottle.

A soft scrubbing brush.
Step 1 – Mix Vinegar and Baking Soda
Take a spray bottle and mix vinegar with water to get rid of these hard water stains. Shake the bottle to make the mixture perfectly. Or you can make a paste by mixing baking soda and water in a small bowl.
Step 2 – Spray The Solution
Then apply the spray on the stains or the paste on the brown stains. Keep the spray or paste for 30 minutes. 
Step 3 – Scrubbing And Flushing
Then use a soft toilet brush to scrub the stain. Now flush the toilet; you must get rid of the hard stain. You need to go through regular cleaning to avoid this type of stain. You can find out the best toilet brush for Toto toilets from an online shop or local shop.
How To Get Rid Of Stubborn Water Stains And Brown Marks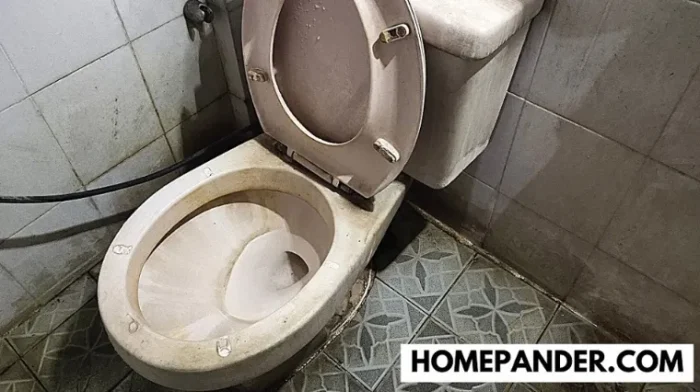 To get rid of hard water stains in the sanagloss toilet, you need to follow some tricks. Follow these steps to get relief from hard water marks.
Choose a mild dish detergent.

Pour the right amount of cleaning products on the Toto toilet.

Keep it resting for 15-25 minutes, depending on the condition.

Use a soft-bristled plastic toilet brush or wet cloth to remove dirty, grime, or yellow stains from the bathroom.

Never use any metallic brush or steel wool to scrub the toilet.

Now press an efficient tornado flush and see the magic. 
You will find a clean, clear, and flawless bathroom within a glimpse. But if the Toto toilet contains rough water stains or poop stains, you have to follow deep cleaning methods for cleaning toto toilets. 
Related Questions
Question: Does toto drake have SanaGloss?
Answer: Toto does not add Sanagloss to all the models. Some Toto toilets that are designed for residential use have Sanagloss. Such as the Drake II two-piece, the Vespin II two-piece high-efficiency, and the TOTO CST744SG#01 Drake 2-Piece Toilet. 
Question: Is Toto toilet difficult to install?
Answer: If you have a little knowledge of plumbing, installing a toilet is easy and simple. It comes with an informative and step-by-step installation guide. So you can easily install a Toto toilet without mechanical help.
Question: How long do you Toto toilets last?
Answer: A branded and well-constructed Toto toilet will last 4-5 years. But, if you properly maintain the toilet, use it with care, then you can extend the toilet's lifespan. On the other hand, if you use the toilet, who cares, you have to replace some of its parts within this time. 
Question: Are toto toilets hygienic?
Answer: Yes, Toto toilets have extraordinary features that make them more hygienic than ordinary toilets. All the Toto toilets have outstanding easy flushing systems that will not produce any spray when you install them. 
Question: How do I adjust the water level storage for my Toto toilet?
Answer: First, turn off your toilet's water supply and hold down the flush handle to drain the tank's water. Remove the refill tube from the tank from the main water pipe. Finally, turn the water head counterclockwise to adjust the water level. For more on how to adjust water level in toto toilet bowl, read our Toto toilet bowl guide.
Question: How do you remove a Toto toilet seat?
Answer: You will find top mounting screws in the back of the Toto toilet lid near the things. Use a screwdriver to unscrew the screw to remove the seat or tighten it based on your needs. Here I've talked about how to clean toto toilet seat
Question: How frequently do I need to change my toto washlet?
Answer: Toto washlet is a long-lasting product that can give flawless service over 8 years. So, you don't need to change the Toto washlet like a low-quality toilet frequently. If you follow proper maintenance, you need to change the Toto washlet after 8 years. 
Question: How do you maintain a TOTO Washlet?
Answer: You have to dilute the pH-neutral cleaning agent with some plain water. Then dampen a soft cloth in the mixture, and wring the excess cleaner. After that, wipe the washlet with it for regular cleaning on how to clean toto washlet. 
Question: What is Sanagloss, and how does it work to clean a Toto toilet?
Answer: Sanagloss is a glaze applied to Toto toilets that helps to repel dirt and grime.
Question: Is Sanagloss safe to use on my Toto toilet, and will it damage the surface?
Answer: Yes, Sanagloss is safe to use on Toto toilets and will not damage the surface.
Question: How often should I use Sanagloss to clean my Toto toilet?
Answer: You should use Sanagloss to clean your Toto toilet as often as needed to maintain its cleanliness.
Question: Can I use other cleaning products along with Sanagloss to clean my Toto toilet?
Answer: Yes, you can use other cleaning products along with Sanagloss to clean your Toto toilet.
Question: How long does it take for Sanagloss to clean and protect my Toto toilet?
Answer: Sanagloss works immediately to clean and protect your Toto toilet.
Question: What are the benefits of using Sanagloss to clean my Toto toilet?
Answer: The benefits of using Sanagloss include easy maintenance, long-lasting cleanliness, and improved hygiene.
Question: Are there any special instructions or techniques I need to follow when using Sanagloss to clean my Toto toilet?
Answer: Follow the manufacturer's instructions when using Sanagloss to clean your Toto toilet.
Question: Can Sanagloss remove tough stains and buildup in my Toto toilet?
Answer: Sanagloss can remove tough stains and buildup in your Toto toilet.
Question: Do I need to wear gloves or take any safety precautions when using Sanagloss to clean my Toto toilet?
Answer: It is recommended to wear gloves and follow safety precautions when using Sanagloss.
Question: Where can I purchase Sanagloss, and how much does it cost?
Answer: Sanagloss can be purchased from Toto dealers and costs vary.
Parting Words
After reading this article, you will learn how to clean a Toto toilet with Sanagloss so that you can easily clean your bathroom without damaging the expensive glaze.
Just remember to choose a mild cleaning detergent and use a toilet brush to ensure efficient and effective cleaning. By applying these tips, you can easily get rid of grime, dirt, stains, and odor and have a sanitized, clean, and sparkling toilet every day with minimal effort.