How to Clean Plastic Shower Doors- A Complete Guidance
We all want an immaculate and clean home. To do that, you have to cleanse every part of your home. This includes your shower doors also! 
You should know that shower doors are famously known for accumulating soap drops and harsh material. This can affect your health as well as the environment in your home.
Don't worry! Here you'll see the proper guidelines to clean and keep your plastic shower doors neat or you can use the best cleaner for plastic shower doors. So, how to clean plastic shower doors? 
You have to mix a solution and spray it on your shower doors. Afterward, wipe it down with water. To dry the water, you can use a towel. You can use an old brush to clean the leftover dirt or grim. Then, you have to soak the towel with baby oil to keep the shower doors clean. 
Simple, isn't it? Let's dive into the depth of the steps. 
How to Clean Plastic Shower Doors – The Procedure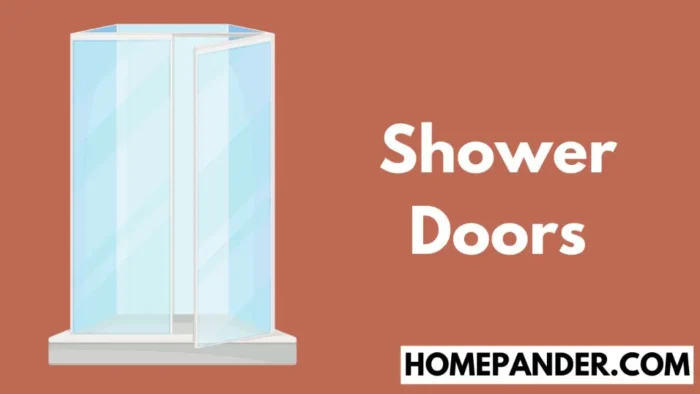 Let's get into the main topic now. Before everything, you have to purchase the things you need to clean your shower doors. You can use natural or man-made products to clean. The choice is up to you.
Here you'll see how you can clean the shower doors using homemade remedies or natural products as the harsh chemical products can make your plastic shower doors more injured.
Things you need
To make things easier, here we're going to show you the list of things you should have for cleaning your plastic shower doors. 
List of items
A clean spray bottle

Water

White distilled vinegar

Small bucket

Rubber gloves

Sponge

Old toothbrush

Clean towel

Baby oil

Clean cloth
If you have all the things mentioned in the list, you can start cleaning your plastic shower doors.
Step 1 – Fill the clean spray bottle with water and a white distilled vinegar mixture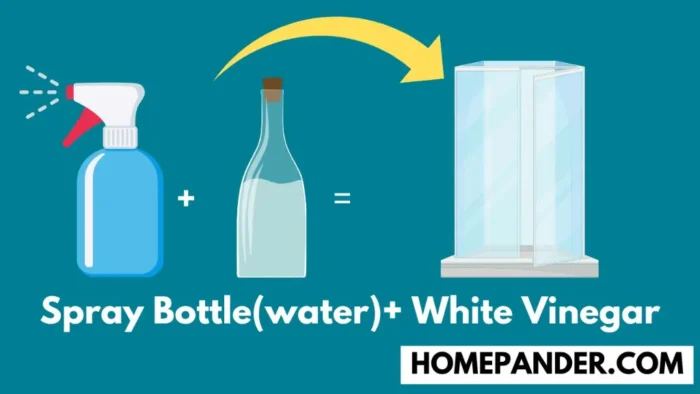 Firstly, fill the bottle using 50% of water and another half with white distilled vinegar. The ratio of the mixture must be 1:1.
Spray the solution on every part of your shower doors. Then wait for 5-30 minutes to let the mixture do its work. 
Vinegar goes deep into the grim and dirt and cuts through it. Vinegar prevents the door from hard water stains as well.
Thus, you can keep your doors clean from hard water stains also by following this step on how to clean shower doors with vinegar.
Step 2 – Fill the small bucket with pure water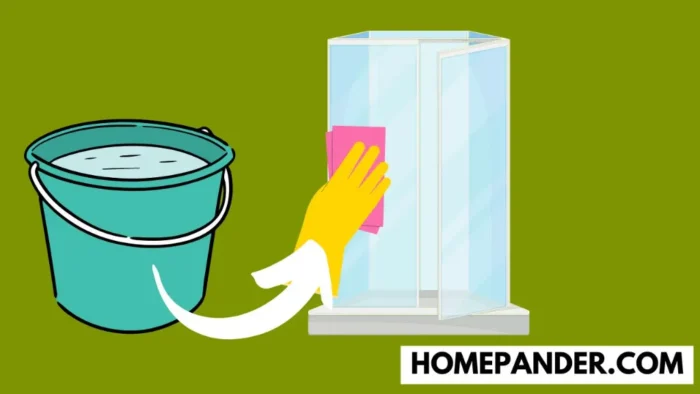 In this step, you have to wear a pair of rubber gloves. Then, dip the sponge into the bucket of water. Use the sponge to wipe down the shower doors. 
This way, the vinegar will be removed. You must wipe down every inch of the door, including where the door laps. Otherwise, the vinegar will stick to your door and cause harm to it. 
You can use handheld showerheads to rinse the hard-to-reach areas on your doors. If you have hard water stains around your shower door, you'll see it's gone after these two steps.
Step 3 – Clean the leftover stains using an old toothbrush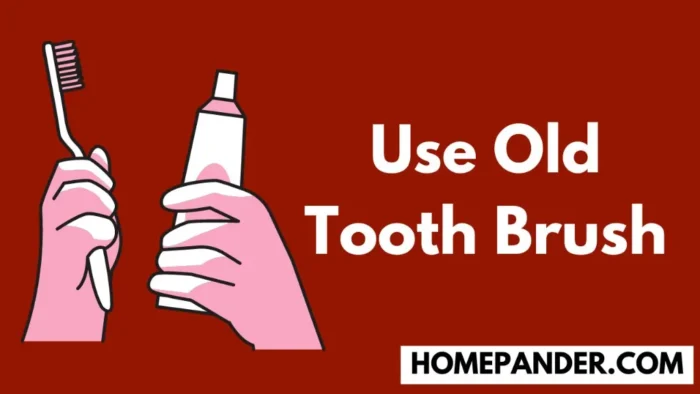 Put a small amount of toothpaste on your old toothbrush. Scrub the doors with the toothbrush to clean extra soap drops, grim, or dirt. 
Furthermore, spray the water-vinegar mixture on the places where you scrubbed. Clean the solution with water.
Step 4 – Clean the plastic strips using an old toothbrush or vinegar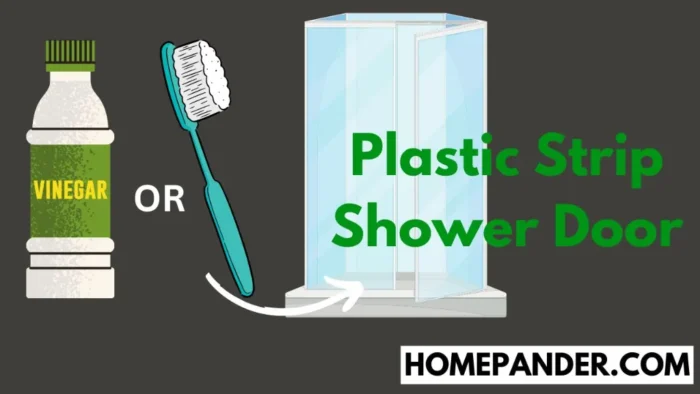 If you have plastic strips around the shower doors, you can use the toothbrush to scrub it away. 
You have to let the vinegar sit on for 5-10 minutes if the strips don't go away using a toothbrush. Afterward, scrub the vinegar away.
This process will help you clean the plastic trims around your shower doors as well.
Step 5 – Dry the shower doors with a clean towel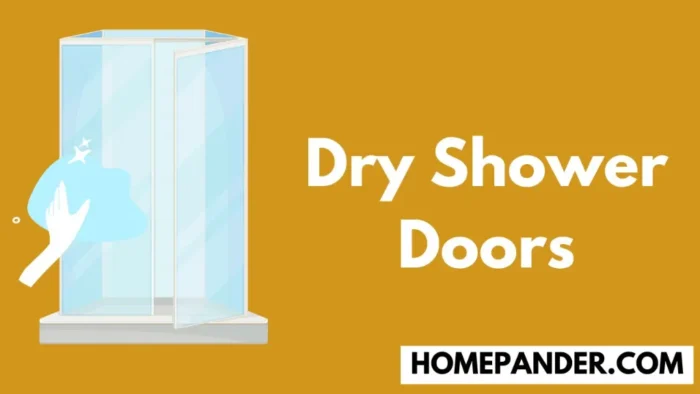 You have to carefully observe whether there is any extra soap or dirt is left or not. If it's not, repeat the above steps thoroughly one more time.
Once your shower doors are glossing, you can dry the doors using a clean towel.
Step 6 – Soak a cloth with baby oil and wipe down your shower doors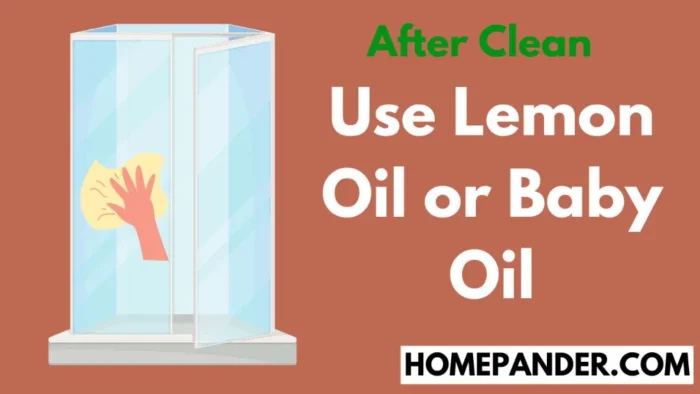 Baby oil helps the shower doors by preventing the soap water from accumulating. You can also use lemon oil after cleaning the shower doors. 
You have to saturate a towel or cloth with baby oil or lemon oil. Afterward, wipe down the doors with that cloth or towel. 
Lemon oil will leave a sweet smell on your shower doors.
Step 7 – Keep your shower doors clean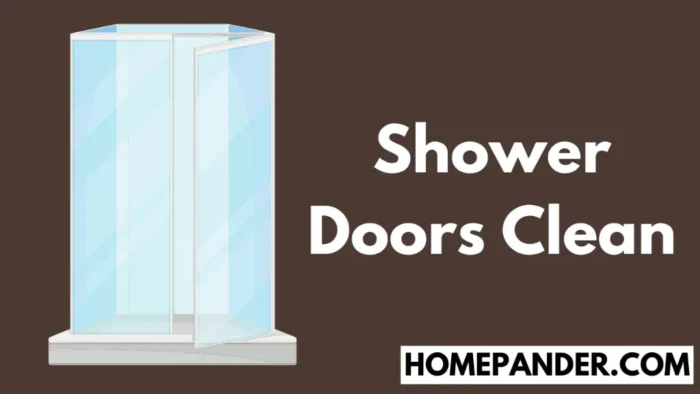 You have put your time and effort into cleaning your shower doors. If you clean your clear plastic shower door consistently, you don't have to worry about it afterward. 
After you shower, you can wipe away the tracks around your shower doors. It is recommended to clean your shower doors weekly to keep them clean and safe. This way, you'll have a glistening shower door. 
Keeping your shower door clean benefits you in the long run. Your bathroom will look fabulous if your shower door is neat.
Check this guide to know more: How to Clean Shower Back Brush.
Also, read the related guide: How to Clean Shower Floor Tile Grout.
FAQs -How to Clean Plastic Around Shower Doors
1. What should you use to clean your shower door if vinegar doesn't work?
You can use a commercial soap scum remover if vinegar isn't working. If you neglect your shower doors for years, then remover is needed. Otherwise, vinegar alone works perfectly for your shower doors.
You can use Rejuvenate soap scum remover for your shower doors.
2. Can you use a glass cleaner on a plastic shower door?
You can use a glass cleaner if you don't want to make a mixture of white vinegar and water. However, the glass cleaner isn't as effective as the vinegar-water solution. 
Glass cleaner doesn't prevent your shower door from future build-up. Additionally, you may not get success by using a glass cleaner on your plastic shower doors. 
Here is a helpful video on how to clean perspex shower screens.
Final Words
Before you start cleaning your shower doors, make sure to take safety measures. We recommend you use natural products on your shower doors to prevent your door from harmful chemicals.
Always remember to keep your shower door clean weekly. This way, it won't get too dingy. Follow the steps we mentioned for a sparkling and glossy shower door.
Read the guide once more if you're still feeling vague about how to clean your plastic shower door. 
Happy cleaning with steps on how to clean plexiglass shower doors!