How To Clean Treated Glass Shower Doors? [7 Quick Steps]
When you use glass shower doors for years, scums eventually show up on them. Sometimes you might neglect to cleanse the glass shower doors. As a result, the shower forms a thick layer of stains. 
So, how to clean treated glass shower doors?
Well, there are many options available to remove dirty scums from the glass door. You can use, white vinegar, baking soda, ammonia, lemon juice, etc. Any of these elements will help you to protect the shower area. But you need to continue this cleaning process regularly. Unless the stains will show up again.
However, you can not get a proper idea from this much information. That's why we have prepared a 7-method solution to direct you. 
So, let's jump into the wagon-
Table of Contents
Why Should You Clean Your Glass Shower Doors?
At first glance, you may think your glass shower door has an impermeable surface. But the true fact is glass doors are quite porous. We can't see those pores with our naked eyes. 
However, not cleaning for a long time will create stains on the shower glass. Having scums at the shower door seems dirty and unhygienic. In the flow of time, this porosity allows water to drain inside those pores. Hence, it causes corrosion over time. 
Cleansing glass shower doors will preserve doors from corrosion. Thus, you should properly clean and maintain these shower doors. This way you can protect the doors' original shine and beauty. Following some easy cleaning tricks will protect your glass shower door's durability.
How To Clean Coated Glass Shower Doors?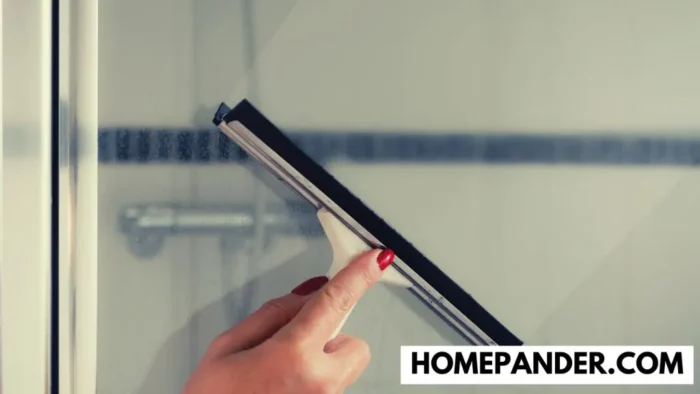 Here, we mentioned 7 individual methods to clean the scums. You can choose any of these methods as all these work really well. 
But never, you should never use an abrasive cleaner. This way you'll surely damage the door. 
So, let's jump into the scum removing task-
Method 1: White Vinegar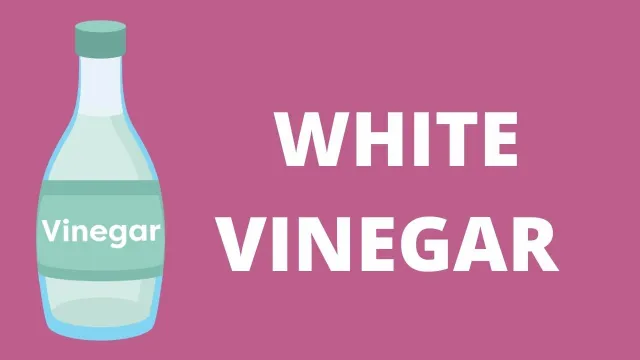 People might ask how to clean shower glass with vinegar?
Distilled white vinegar works as a blessing to remove scum from any surface. Vinegar is cheap and readily available. It has all-natural ingredients compared to any other pricier cleaning product. 
But if your washroom has a stoned floor or walls, try to avoid vinegar supplements. Because it may damage those stones. Using commercial products might be a good choice instead. 
Anyway, white vinegar is easily available everywhere. In case you're confused to buy the proper one, this list might help-
Once you have the vinegar, it's time to start this cleaning process-
Cleaning your shower door with vinegar is really simple. Just take a spray bottle. Then pour equal amounts of white vinegar and liquid dishwashing soap. But before spraying, make sure to dry out your shower glass door. 
After that, spray the mixture onto the surface. Wipe it off with a soft cloth afterward. The soap should cut through any sort of greases or dirt. Meanwhile, vinegar cleans out the residue. 
Note: Do not use vinegar and ammonia at the same time as bleach. Otherwise, they will create noxious fumes.
Method 2: Baking Soda Paste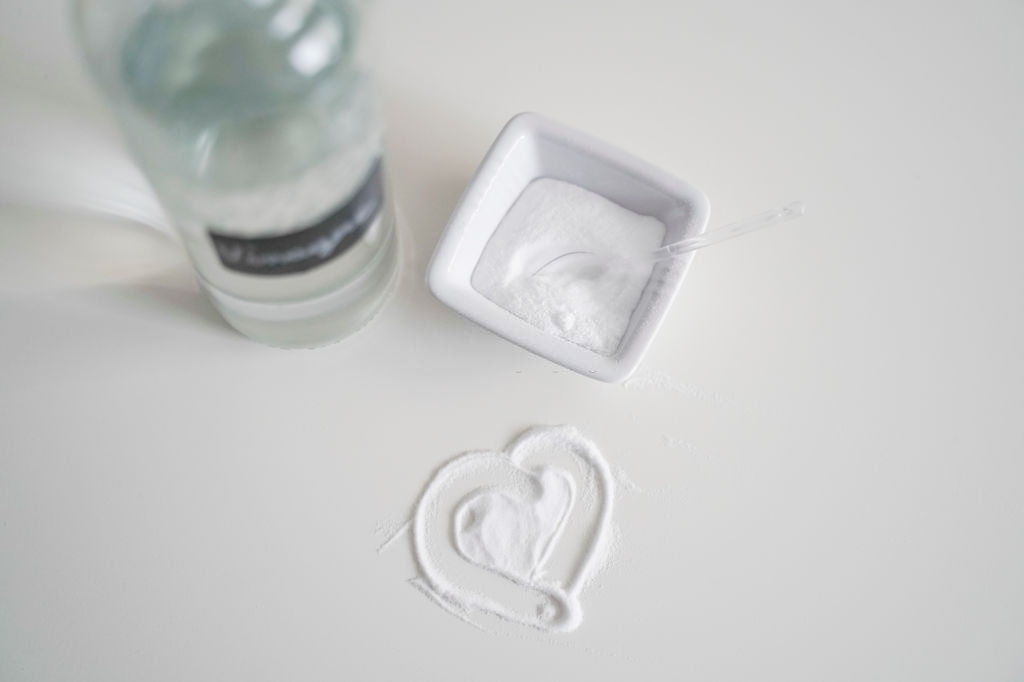 Baking soda can also wash out scums from glass doors. But it's known as an abrasive cleaner. That's why you have to mix the baking soda with water. 
So, take about a half cup of baking soda and ¼ cup of water. Mix them until it creates a thick paste.
This proportion is for an average-sized door. You can increase the amount if you have a bigger one. 
So, at first, apply that paste over the door surface using a soft cloth. Gently rub in a circular motion. Then rinse it off using white vinegar. 
You can also apply baking soda and vinegar paste altogether. It can be more effective. If you use this paste, wait for 20 minutes after applying. Then rinse it off water.
Method 3: Using Ammonia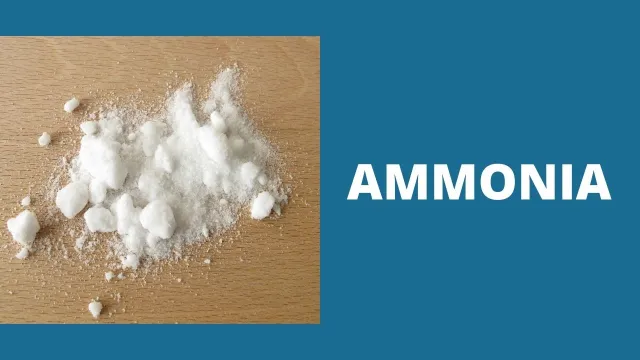 If your glass door has a huge amount of stains on it, try ammonia. But you need to ensure safety measures first. Wear a mask and hand gloves to protect yourself. 
Also, keep doors and windows open. Another important thing to remember, do not to use bleach and ammonia together. Because it can create dangerous vapors.
For removing those scum, take a spray bottle. Combine ammonia and water in a 1:3 ratio into the spray bottle. 
Now, spray over the scum-covered glass and scrub the door with a brush. When cleaning is done, clear the surface through a fresh dry cloth.
Method 4: Lemon Juice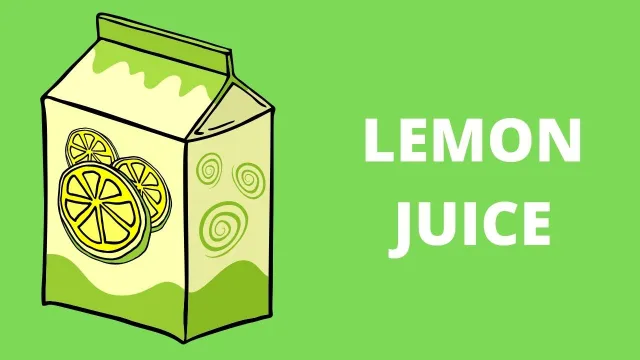 You can apply lemon juice as an alternative to vinegar. It will provide a beautiful fragrance to your washroom as well. 
Firstly, squeeze 3 lemons. Pour the juice into a half cup of distilled water. Take the mixture into a spray bottle. 
Now, spray it all over the scummed surface and wait up to 5 minutes. When the time is over, wipe off the surface using a clean microfiber cloth. 
Voila! Look, how gleaming your glass door is looking!
Method 5: Borax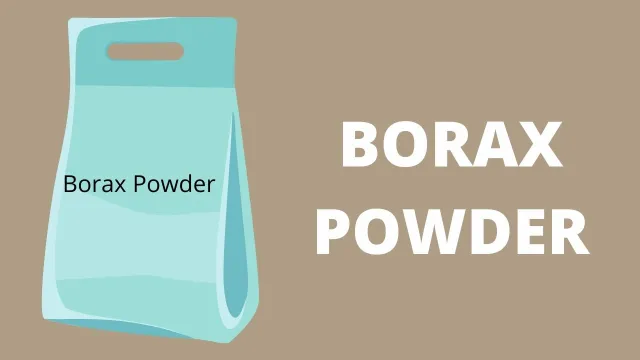 Borax can be used as a substitute for baking soda to clean your shower glass. You can grab borax in the laundry aisle of most stores. 
Don't want to go out to get it? 
Well, here are a few suggestions to help you out-
 Grab one quickly so you can get started!
Just like baking soda, make a thick paste of borax and water. Take ¼ cup of water and mix half a cup of borax with it. 
Use a wet sponge to rub the door with that paste. Rub until scums vanish. Then rinse the surface with distilled water. Finally, use a fresh cloth to dry out your shower.
Method 6: Magic Eraser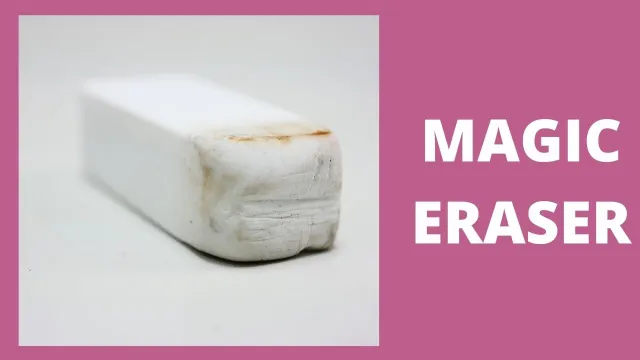 A magical eraser is a unique cleaning essential. It has the potential to remove stains from the surface without any cleaning agent. 
To get the best outcome you have to use this wiper right after showering. Because the water and warmth left on the surface will help to loosen off scum. So, damp your magic eraser. 
Then wipe out the interior surface of the glass door. It will help to vanish the stains.
Method 7: Auto Buffer
Sometimes you avoid your uncleaned shower glass door for a long time. Because of this heavy scum can take place. If that's the scenario, you need to invest some extra effort to clean it out. Heavy scums require more power to get it off.
So, firstly, take the shower door down and take it to a safe working zone. You'll need some equipment like brass polish and an auto buffer. These will help you to remove the stains permanently from the glass. 
However, before this method, we'll suggest trying the other methods first. If none of those works, only then you should try this labor-intensive method. Because a buffer is an extreme type of glass cleaning technique. 
5 Ways to Prevent Scums From Glass Shower Doors
We all know there is a phrase, 'prevention is better than cure.  
So, to diminish the buildup on your glass door, you need to clean your shower regularly. This is actually an easy task that takes only a few minutes. It also saves your significant period of time on weekly cleaning sessions.
Way 1: Use A Glass Cleaner
By following label instructions, you can apply cleaning spray to your glass shower. It will prevent scum buildup and water stains. 
Wondering: What is the best cleaner for glass shower doors?
Don't worry! Here are some recommendations you can look into-
After getting one cleaner, you must go through the instruction section before applying the product. It will help you to understand the procedure more accurately. 
Before spraying the treatment to the glass, dry out the outer side with a wiper. Continuing this technique on a regular basis will make your shower look great.
Way 2: Prepare Your Own Daily Shower Door Cleaner
You can try out your own DIY daily shower door cleaning spray. It can be an alternative cleanser to commercial products. You'll need these ingredients for making the spray-
1 cup distilled water

½ cup white vinegar

Few drops of dishwasher

10-20 drops of essential oil
Take a 32-ounce spray bottle, and gradually pour all these supplies into the bottle. Fill distilled water last into the bottle. Then gently agitate the container to mix the contents. You should avoid shaking as it'll create foam.
After your shower, wait until the glass interior dries. Then spray the dry glass thoroughly. It will help reduce scums on the surface and give a sparkling visual. But if you have stoned floors or walls, avoid daily uses of spray. Otherwise, it'll affect these stones.
Way 3: Bring Water Softener
People in some areas face hard water issues. This problem is caused by mineral disparity. Sometimes you may find this problem is occurring in your locality. 
To solve this issue, you should get a whole-home water softener. This method is gonna be a bit expensive. 
But it'll give you a permanent solution as well. You can use soft water to clean the glass doors every day. 
Way 4: Set A Waterproof Shower
You might use waterproofing treatments to our car's windshield on a regular basis. Similarly, you can use this treatment in our showers as well. 
These waterproofing repellents are slippery enough to allow water, dirt, and soap to fall off. When the substances cannot stick, they are unable to leave stains as well.
You can find this repellent online or from any automotive store. To make things easier, here are a few recommendations-
Get any one of these!
Make sure to follow the instructions before placing it on your shower glass door. If there is any leftover product, save it for further use. Reapply it every three or four weeks or just use it on your car.
Way 5: Dry The Shower Doors Off
If you build up the habit of drying off, it'll prevent stains from hard water evaporating. A microfiber cloth or a squeegee works equally for this method. Using microfiber cloths provides scratch-less clean surfaces. 
Also leaves no fiber pieces on the surface. To keep the clothes clean, wash them once a week. You can also use a medium-sized squeegee to take water off your shower doors. 
After every shower, wipe off the shower glass doors with any of these. Clean out each corner and under your shower doors. 
Teach all your family members to dry off and leave the door open after each shower. Make them understand that it'll let the remaining moisture evaporate rather than settle down.
These ways can help you to keep your glass shower door gleaming. So, try to clean your shower on a regular basis. It will prevent the door from water stains and dirt.
FAQs
Question: How do you clear EnduroSheild Shower glass?
Answer: You can clear EuroSheild through one way only. That is by removing molecules of glass. You can use a rough, gritty, or abrasive cleaner. These will help you to scratch the surface. You can also use harsh toxic cleaners, but these are not that safe.
Question: How do you clean coated shower doors?
Answer: Coated shower doors actually don't need abrasive cleaners to remove watermarks. The manufactures advise using white vinegar and a soft sponge to purify coated glass. Applying undiluted vinegar is best to remove hard watermarks. You can also use diluted vinegar but it'll cost extra effort. 
Question: Can I use Windex on my shower door?
Answer: Yes, you can. Windex is one of the most recommended products to clean glass. It absolutely works like magic. Spray down Windex to the shower door, then wipe off through a soft cloth. It will remove streaks and smudges from your glass door.
Bottom Line

-How To Clean Treated Glass Shower Doors

We've just directed you about how to clean treated glass shower doors? Hopefully, you can clear your glass door's stain by yourself now. 

By the way, you can keep the door open and leave the bathroom vent for at least 20 to 30 minutes. This technique will help the whole shower including the glass doors air out.

Good luck with nice steps on how to clean dirty glass shower doors and stay safe!