3 Tips To Remove Grout Sealer From Tiles?
It's frustrating when there is a grout sealer on the surface of your tiles and bathtubs. But losing your calm and doing nothing will only make your tiles/tub lose their beauty. Therefore, it's better to take immediate action.
So, how to remove grout sealer properly?
For starters, you need to know which cleaning agent to use. If the sealer is fresh, then use a vinegar and water mixture. Later scrub the sealer off with a scrubber or brush. For the dried sealer, use the same sealer to liquefy the hardened one. Then scrub it off. Lastly, you can use sealant strippers and a scrubber for removing stubborn sealers.
In our article, we've broken down every method into a step-by-step process. So, if you've got some time, check the article out. 
Now, let's just dive in-
Choose the Right Cleaning Agent
You might not know this but there are different types of grout sealers. You need to keep in mind the type you've used. In this article, we've discussed penetrating sealer and membrane sealer as they're the most used sealers.
To be honest, selecting the correct cleaner is very crucial. That's why we've specified the methods according to the sealer type and condition. Because we don't want you to damage anything while trying to remove grout sealer from tiles or the bathtub.
| | | |
| --- | --- | --- |
| Type | Grout Condition | Solution |
| Penetrating sealer | Dry/old | Sealant stripper, and sealer on sealer method |
| Membrane sealer | Dry/old | Sealant stripper, and sealer on sealer methods |
| Penetrating or membrane sealer | New | Vinegar method |
How to Remove Grout Sealer From Tiles (In-depth Discussion)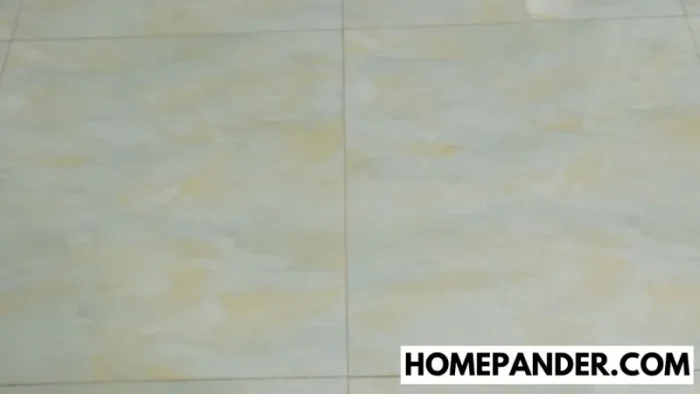 Now that you know which methods are suitable for you, it's time to know how to apply them. Are you still stressed? 
Well, don't be! These methods are the easiest among several other methods. And we've tried our best to keep the steps simple and easy to understand. So, calm your mind, and let's go through them-
Vinegar Method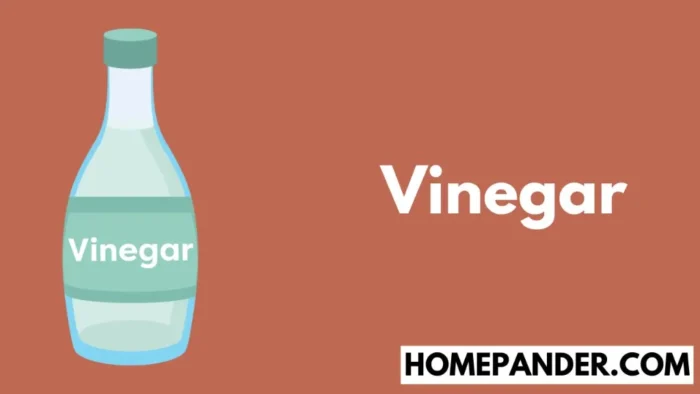 While sealing the grout, the sealer can fall on the surrounding of your tiles and tubs. This happens very often if you don't seal the grout with the help of a professional worker. 
However, what's done is done and we need to look for a solution.  Here is some helpful content for the best tile sealer remover.
Let's say you want to remove grout sealer from your porcelain tiles and the sealer residue is fresh. Well, then the vinegar method is a very good option. So, let's quickly move on to the steps-
Step 1: Make the Mixture and Spray it on the Area
Firstly, you need to make a balanced mixture. And for that, you need to mix-
½ cup of white vinegar.

½ cup of water 
If you're done with making the formula, simply pour it into a spray bottle. Next, just shake the bottle a little before spraying it on the area. 
Step 2: Scrub the Area
After spraying you need to quickly start scrubbing that area. You can use a scrubbing pad or a brush with a strong bristle. Being too aggressive can leave scratches on the surface, so be gentle. Keep on spraying and scrubbing until your surface is clean.
However, if you think the vinegar mixture isn't strong enough then add some baking soda to it. Then use it on the sealer. Vinegar and baking soda work amazing together.
Sealer on Sealer Method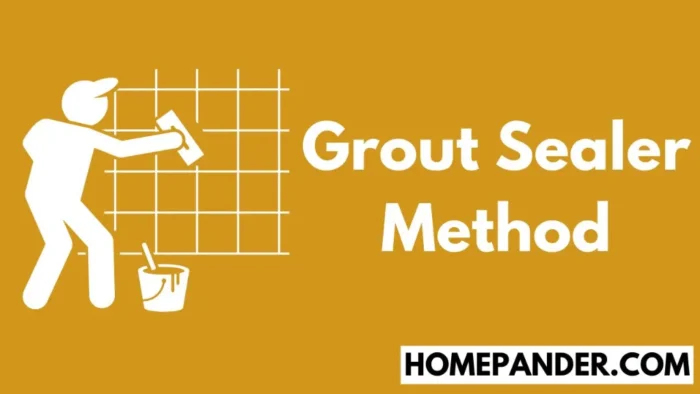 Now, this is probably the easiest method to remove excess grout sealer. All you need is the sealer you used to grout your tiles. You can use this method to clean your old sealer as well.
So, let's check out the steps-
Step 1:Apply the Sealer
Grab your fresh sealer and gently pour it on the dried-up sealer. You'll see the sealer stain or the sealer softening little by little. 
Step 2: Scrub and Wipe it off
When the dried one gets liquidy, start scrubbing it. Scrub until the stain is gone completely. Wipe the surface with warm water afterward. You'll see that your surface is good as new.
Sealant Stripper Method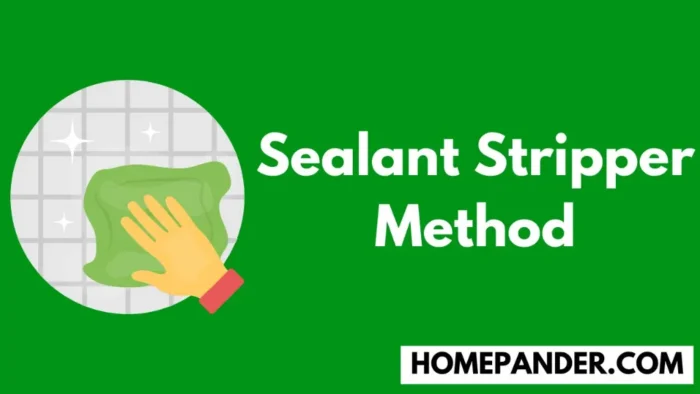 You might not want to waste time by making formulas as you want to get rid of the sealer as soon as possible. Then this is the method for you. For this, you'll need a good stripper. So, on that note, here are some of our favorites-
A sealant stripper will also help you to remove grout sealer haze from tiles. So, this method is not only very effective for most surfaces but also for the most stubborn sealer.
Now, if you've got the stripper, let's get into the steps on how to use it-
Step 1: Pour the stripper on the Area
You need to be very gentle while pouring the stripper. Only pour on the affected area. If possible, pour it on one spot at a time. Also, be sure to wear hand gloves.
Step 2: Scrub and Clean
Now it's time to scrub the sealer. Therefore, pick up that brush or scrubber to scrub the sealer off. The sealer will start coming off quickly. After the sealer is removed, wipe the surface with paper towels. And you're done!
Related Questions
Question: How to remove grout sealer from ceramic tile?
Answer: You can use the fresh sealer on the dried one and later scrub it off. You can also remove it by using a good sealant stripper. 
Question: Is vinegar useful to remove grout sealer?
Answer: If the sealer just fell on the tile surface then yes it's useful. However, if the sealer has dried up or you want to remove the old sealer then it's better not to use it. You can use a sealer stripper instead. 
Question: How to remove grout sealer from glass tile?
Answer: We recommend using a mild abrasive cleaner. Firstly, mix warm water with the abrasive cleaner. Then, gently scrub the area. You can use a sealant stripper for a better result overall. 
Here is a nice video on how to remove grout from glass tile.
In Conclusion
That's all we had in store for you on how to remove grout sealer from tile surface. Now it's time for you to let us know your thoughts on it.
Which method did you choose?
Comment your precious opinions down below. Good luck with removing the grout sealer!