How to Make Bathtub White Again?
Who doesn't love to see their bathtub white and super clean? Showering in a pure white bathtub can make you feel the best. But sometimes, keeping it white and shiny for a long time is tough. Because white things get dirty and stain quickly, and it must happen if it's about a bathtub. 
Fortunately, we have found some aesthetic ways on how to make your bathtub white again. Don't be scared; we will not tell you to spend thousands of dollars and purchase some high branded commercial cleaning products. 
We are going to share some homemade solutions that will be worthwhile. So, we don't want to waste your time anymore; let's get into the direct discussion. 
How To Make Bathtub White Again
| Method | Difficulty | Cost | Time Required | Effectiveness | Maintenance Required |
| --- | --- | --- | --- | --- | --- |
| Baking Soda | Easy | Low | 30 minutes | Moderate | Regular application |
| Vinegar | Easy | Low | 1 hour | Moderate | Regular application |
| Bleach | Moderate | Low | 1 hour | High | Occasional use |
| Hydrogen Peroxide | Moderate | Low | 1 hour | High | Occasional use |
| Oxalic Acid | Difficult | Moderate | 2 hours | High | Rare use |
| Professional Refinishing | Difficult | High | 1-2 days | High | Periodic refinishing |
One of our articles –How To Clean A Disgusting Bathtub?
This is important to know about the nature of stains or spots in your bathtub before learning the cleaning methods. First, make sure of the problems you have in your bathtub because spots or stains can vary. 
The main problem can be two types, one type is the materials that are used in your bathtub, and another one is minerals causing. Some materials can prevent your loving bathtubs from being dirty.  
The cleaning process will differ depending on the materials. Some materials are easy to clean and others a little bit difficult.
Let's talk about what materials in the bathtub can cause what types of stains and how to treat those.
1. Porcelain Enameled Steel Bathtub
Porcelain is a common material and much heavier than any other bathtub. But there are no complicated methods for cleaning them. It is best to use standard cleaning products. 
Before cleaning, you should know what ingredients you can't use on your porcelain-enameled bathtubs. Stay away from scouring powder, vinegar, and steel wool.
How to make it white again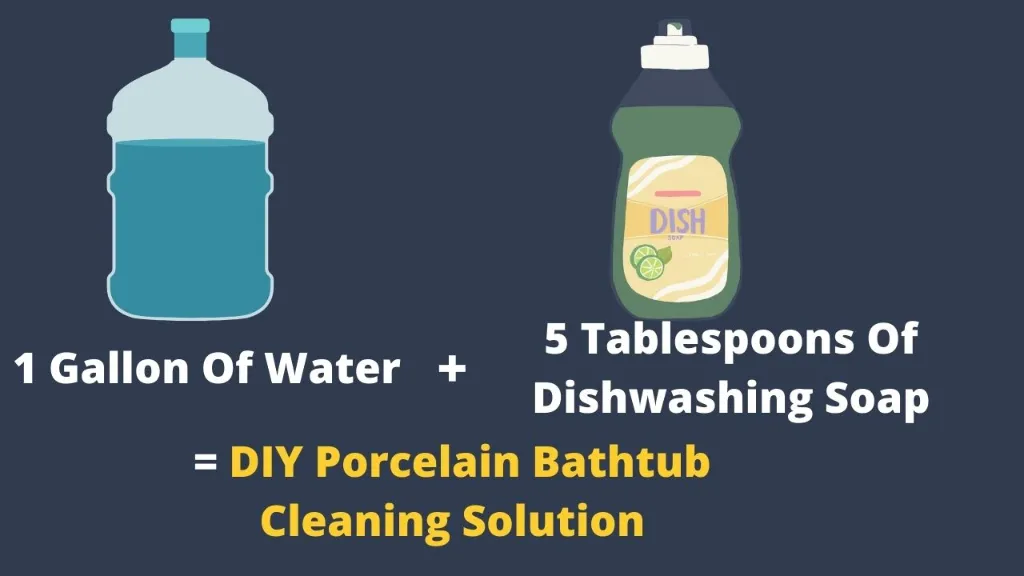 If you are cleaning the bathtub weekly, you can use standard cleaning products readily available in your next shop. But we are giving you the following easy steps for making a DIY porcelain bathtub cleaning solution. 
First, take a gallon of water and mix 5 tablespoons of dishwashing soap or baby soap. 
Make a foamy texture by mixing them well. 
Apply the solution to the whole surface of your bathtub using any soft sponge. 
Scrub the surface if needed, then rinse with normal water. If the stains are deep, add a teaspoon of lemon juice. 
Apply the solution once a month. Do not over-clean your porcelain-enameled bathtub.
2. Fiberglass Bathtub
The bathtub, made with fiberglass, is the most comfortable among the users. The main reason is its surface coat and polyester resin fiberglass reinforcements. The only weak point of a fiberglass tub, it isn't that durable like others. So, it can quickly get cracked or discolored. However, the only thing, regular care can save it from discoloration.
How to make it white again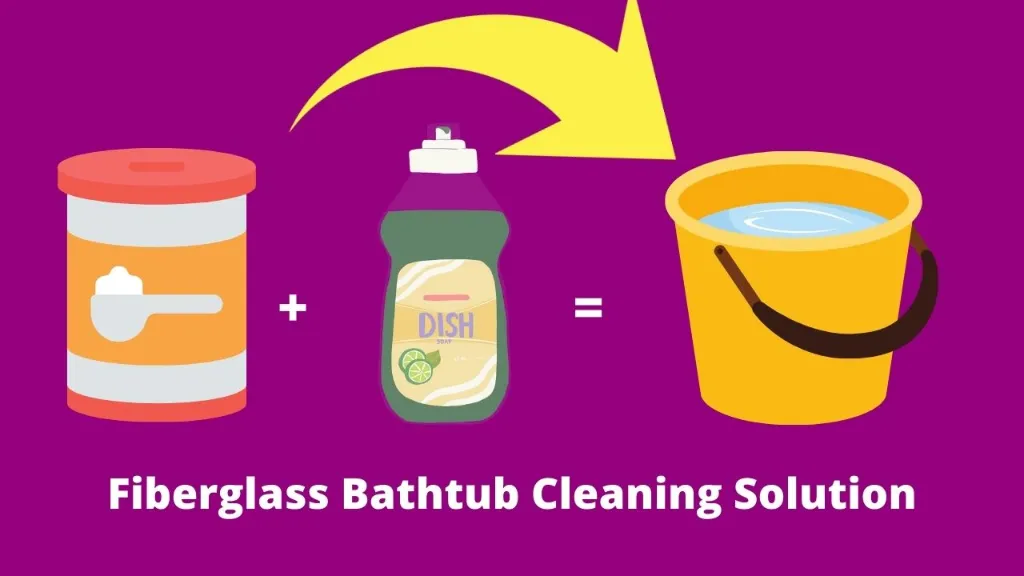 All you need to clean a fiberglass tub is some dish soap and baking soda. 
Take a whole bucket of warm water, baking soda, and dishwashing soap. 
Mix it until you see a foamy texture. 
As you need to stick the mixture on the body of the bathtub, add a lot of baking soda. 
Apply the mixture properly and let it stand for 30 minutes 
After a good scrubbing, wipe it with a soft towel. 
If the tub has stubborn stains, you can follow this solution to make it whiter. 
Mix auto wax and orbital buffer and make a paste.
Apply the mixture and rub immediately, don't leave the mixture on your fiberglass tub for long. As it can make it discolored or burn.
After rubbing, wipe the bathtub well.
3. Enameled Cast Iron Bathtub
As a raw material, enameled cast iron is quite heavy and durable. It is entirely made of iron and coated with enamel, which is why it is comparatively expensive. 
This bathtub has a thick enamel cover that can save it from scratch. Moreover, the coating helps to keep the beautiful tub yearly. You should clean it with baking soda rather than a chemical cleanser. 
How to make it white again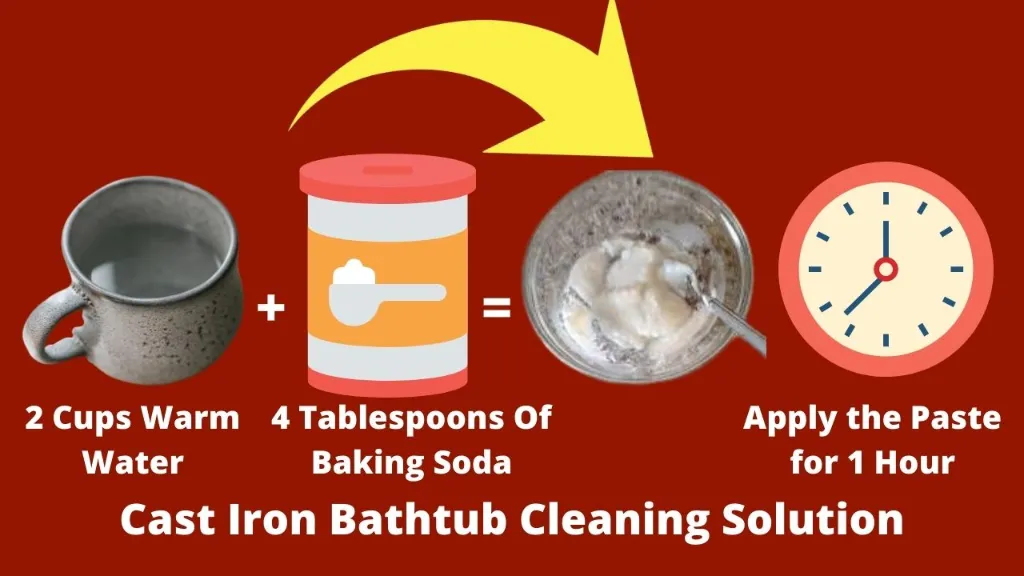 There is a massive chance of discoloration if you use commercial products to clean it. So it's better to apply natural home remedies.
Take 2 cups of warm water and 4 tablespoons of baking soda. 
Mix them all up to get a thick paste.
Apply the paste on the spots or stains and leave it for 1 hour
Use a soft cloth or sponge to rub the affected area well.
Wash the bathtub with plain water.
This solution is for regular cleaning. If your enameled cast iron bathtubs have some severe or complex spots, you can try this. 
Take a bowl full of boiling water and mix four teaspoons of trisodium phosphate. 
Apply the solution on the spots and leave for 30 minutes 
Rub with a microfiber cloth slowly after 30 minutes and rinse with water.
4. Granite Or Onyx Types Bathtub
The granite bathtub isn't made of any specific material. Rather it is made with a perfect combination of solid surface materials, polymeric materials, and a good gel cast finish. So, while cleaning, you have to take extra care of it. A small scratch can destroy the whole look of your bathtub. 
How to make it white again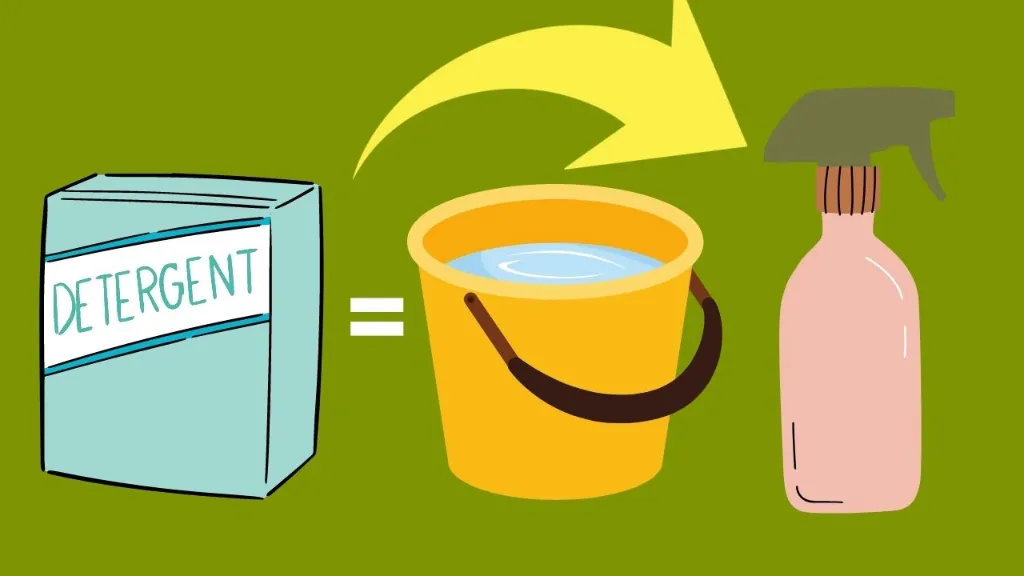 As you know, the polymer bathtub is very sensitive. To take care of it, you must avoid harsh chemical cleansers and hard sponges. Here are the cleaning methods.
Take a bucket of warm water and add some detergent or soap liquids
Properly mix and spray it on the bathtub. 
Take a microfiber cloth and slowly massage the area where you see dirt. 
After cleaning, wash the bathtub with plain water.
Wipe with a soft cloth that can soak water quickly. 
5. Acrylic Bathtub
The Acrylic bathtub is famous for its durability, color size options, and affordability. This is mainly made with vacuum-formed acrylic sheets. If it has any damage, you can quickly fix that. But still, it can get scars and spots from abrasive cleaners.
How to make it white again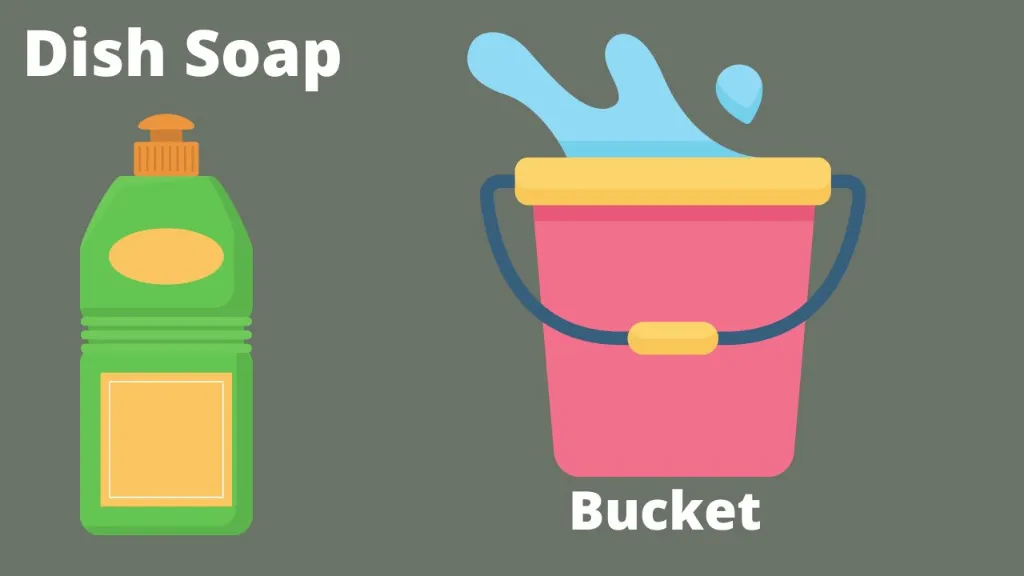 We highly recommend that all its users take care of it regularly with home solutions because it can be affected or damaged by chemical products. Let's get to know the cleaning process.
Before starting the cleaning, make sure the tub is wet.
Now, you need an available amount of soap; it can be any type of soap like baby soap or dish soap.
Start rubbing the tub slowly in a circular motion. 
Now wipe the bathtub with plain water. If the bathtub still looks dirty, you can repeat the process. 
For Deep Cleaning 
The acrylic bathtub has a hard stains tendency. You can follow those steps if you are going through the same problem.
Take a car wax and apply it to the whole bathtub. 
There is no other way to apply wax as you do for your car.
Give it a few minutes for drying. 
Take off the wax layer from the bathtub. To do it, you can also use some dry cotton balls.
How To Clean Bathtubs Depending On The Colors of Bathtub Stains or Spots
Sometimes you can see some weird stain on your bathtub. It can be any color if you think of the variation of stain. Each color of stain means a different problem. The cleaning process for every single color of the stain is also different. Let's know the solution to the problem.
1. Reddish-Brown Stains
If your bathtub has any spots or stains of reddish-brown color, then the reason can be iron. And it will only be white like before with vinegar cleaning solution. Let's know how to make the solution.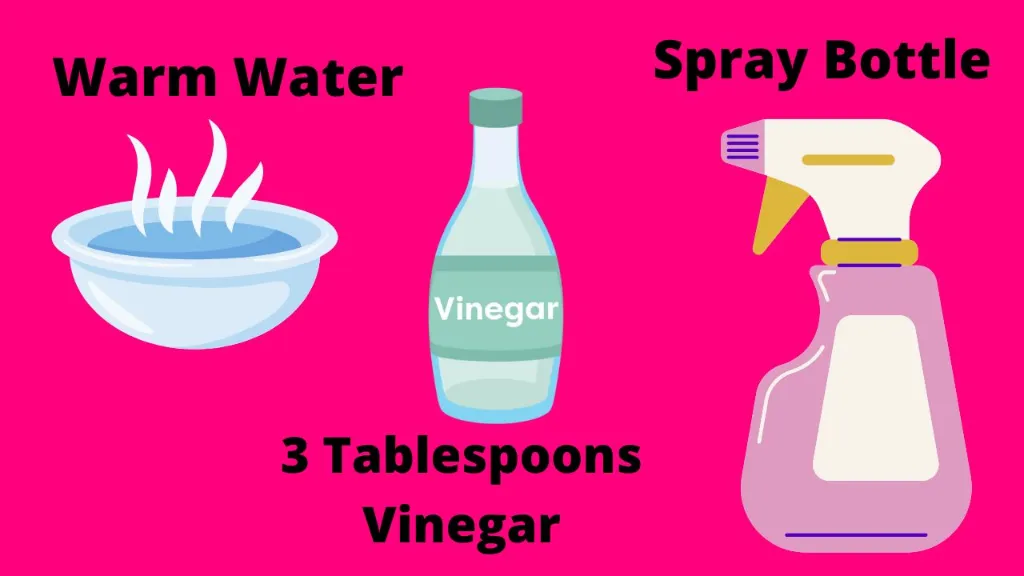 First, take a bowl of hot water.
Add three tablespoons of vinegar and mix it well.
Apply the solution with the help of a spray bottle. 
Please leave it in the tub for a good 30 minutes. Then slowly scrub the surface with a sponge. 
Wipe the bathtub with normal water.  
2. Rust Colored and Blue Green Stains
You will face those problems if you continuously use low PH or acidic water to clean your bathtub. To remove those stains, you can use an abrasive cleanser. Here's how to apply the solution.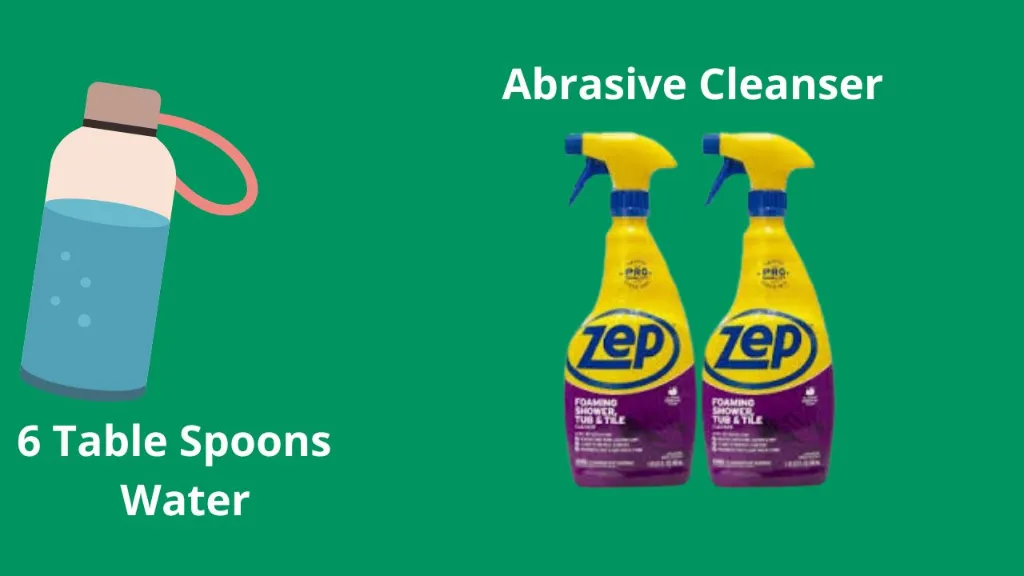 Take six tablespoons of water and the same quantity of abrasive cleanser. 
Mix it for a foamy texture. 
Apply the paste to your bathtub and leave for 15 minutes. You shouldn't wait long because an abrasive cleanser starts working fast. 
Scrub with a melamine sponge for a few minutes. 
Wipe the bathtub with normal water. 
3. Red or Black Stains
The main reason for those types of stains may be sulfur bacteria and it's hard to clean. A combination of hydrogen peroxide and baking soda is only one solution for those stains. Here's how you can make the cleanser.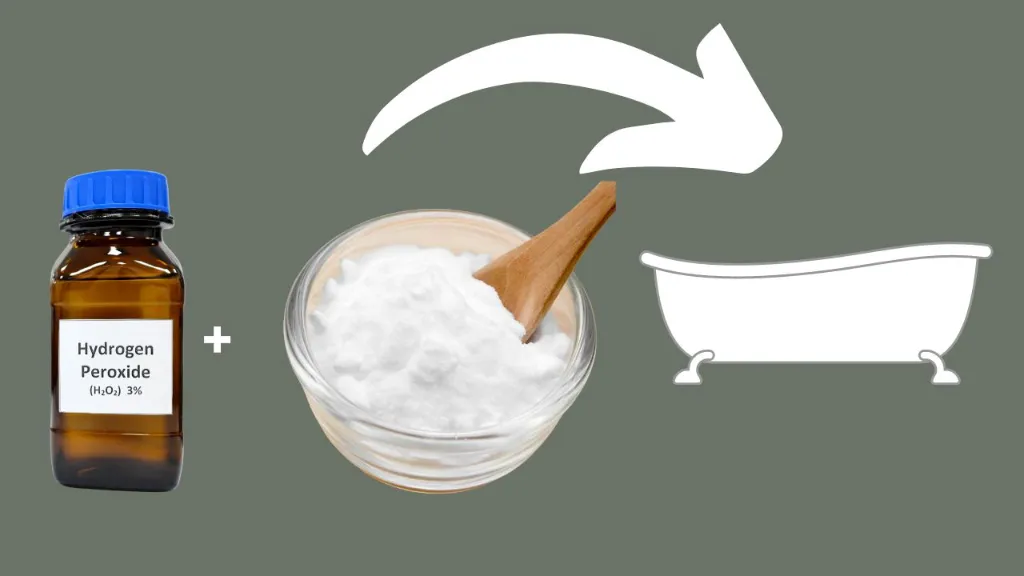 Mix baking soda and a few drops of hydrogen peroxide. 
Continue mixing them until you see them turn into a thick paste.
Apply the paste to the body of the bathtub with the help of a sponge. 
Let the thing sit on the surface and wait for 1 hour. 
After one hour, it's time to scrub. For better scrub, you can use a nylon brush. 
When the stains are gone, rinse the bathtub with warm water.
4. Yellow Stains
The reason for yellow stains on your bathtub is an accumulation of human oils. You never need a bunch of commercial products to clean your bathtub's yellow stain. It is only going to be cleaned with a secret vinegar solution. You need a cup of vinegar, and here's the recipe.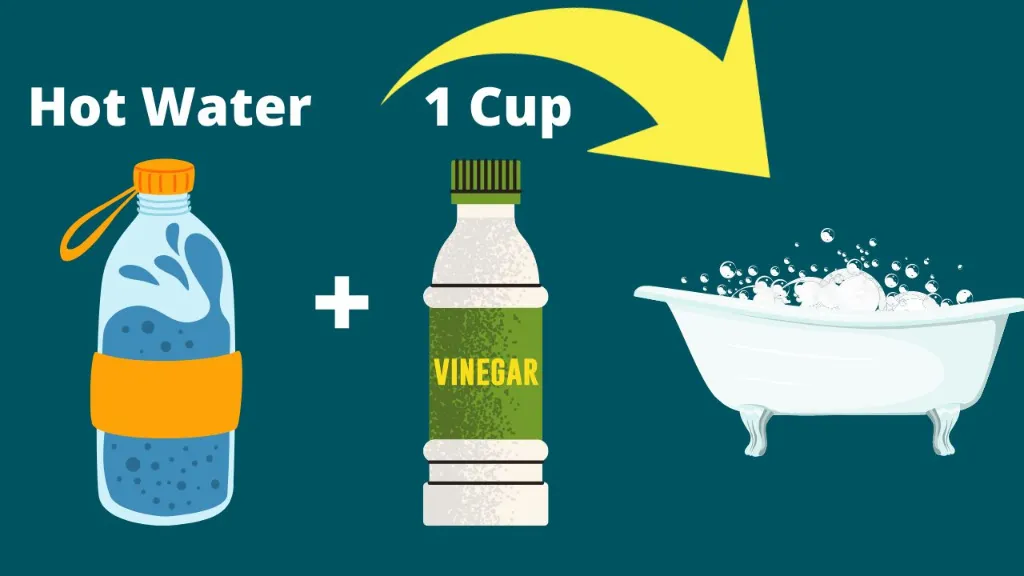 Mix a cup of vinegar in a bottle of warm water. 
Shake the bottle, and the solution is ready.
Apply the solution to the bathtub and wait for 20 minutes. 
Wipe the bathtub with water. 
Common Mistakes People Make While Cleaning The Bathtubs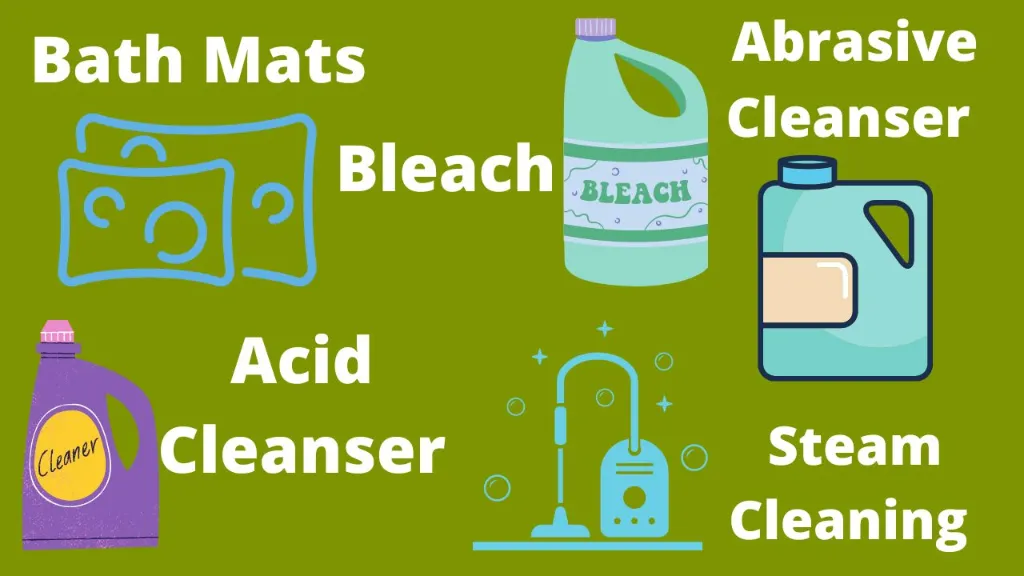 Here we are telling you about some terrible mistakes people make while cleaning their bathtubs. Unfortunately, those mistakes can permanently ruin your bathtub. So it will be better if you know about those before starting cleaning. 
Bath Mats and Appliques 
Those things are very threatening to your tub coating. So try to avoid those.
Abrasive Cleanser 
You shouldn't use it except in certain exceptional cases because it is a powerful acid and can cause severe damage to bathtubs made of sensitive materials.
Bleach 
Using excessive amounts of bleach on bathtubs can make them discolored and destroy the tub coating. After knowing the exact process you should apply bleach on your bathtub to clean it. To know how to clean a bathtub with bleach you can check this post. Here you'll get a detailed procedure on it.
Acid-Based Cleanser
When you are purchasing bathtub cleaning products, look for their ingredients. If it has acid-based elements, avoid it and go for the non-acidic one.
Steam Cleaning 
This type is known as chemical cleansing. So keep your bathtub away from those types of cleaning methods. 
Related Question
What should I never put in my bathtub?
Most bathtubs are made of sensitive materials, so you must be careful about what you put on them.
For example, you can't use abrasive scrub pads on your bathtub. Also, don't use hand tools and steel wools to rub the bathtub. It can cause permanent scratches or dirty marks.
Is baking soda good for spot removing?
The standard solution is baking soda for cleaning dirty spots or stains from the bathtub. It never causes any harm to your bathtub, and it's safe.
What can make your bathtubs look new?
Here are some easy ways to make the bathtub look clean and shiny. First of all, make a cleaning routine for your bathtub. Every time you use the bathtub, try to give it a flash.
Mix a few tablespoons of dish wash and warm together, spray it over the tub, then rinse it with water. Follow the tips to enjoy a new bathtub in each shower.  
Conclusion
Honestly, it doesn't matter how expensive the bathtub is. Many people have misconceptions about clean and shiny bathtubs, such as just expensive or good metal tubs remaining white and looking beautiful for an extended period. 
But no, it depends entirely on you and how well you take care of it. So try to treat the bathtub with the best. Hopefully, we have succeeded in teaching you something that can help you in the future.