How To Clean A Disgusting Bathtub? 8 Easy Types of Solutions
There can be no substitute for an excellent shower to make the body and mind cheerful and refreshed by eliminating the day's hustle, bustle, and exhaustion. You are all familiar with the bathtub with a touch of modernity.
Just as a well-appointed and clean bathtub can give you the feeling of a refreshing shower like a spa. So a tidy, clean bathtub carries the identity of your taste.
Here the most challenging problem arrives. Most people suffer from an inferiority complex because they do not know how to clean a disgusting bathtub properly. So in this article, we will help you to learn how to make your bathtub look excessively spotless and stainless. 
You will need some supplies to get out all the specks of dirt and make the bathtub sparkling. Those things are not expensive and always can be found in your house.
| Method | Difficulty Level | Time Required | Cost | Effectiveness |
| --- | --- | --- | --- | --- |
| Baking Soda & Vinegar | Easy | 1-2 hours | Low | High |
| Bleach | Moderate | 30 minutes | Low | High |
| Commercial Cleaners | Easy to Moderate | 15-30 minutes | Medium-High | High |
| Hydrogen Peroxide | Easy | 1-2 hours | Low | High |
| Natural Enzyme Cleaners | Easy | 1-2 hours | Medium-High | High |
One of our articles –How to Clean Wood Blinds in Bathtub?
What To Get Before Starting a Cleaning
Cleaning gloves
Baking soda
Face mask
Eye safety glasses
White vinegar 
Lemon 
Dishwashing soap 
Bleaching powder 
Microfiber clothes 
Scrub brush
Sponge
Bucket
Spray bottle 
Borax 
Hydrogen peroxide 
Salt
Toothbrush 
Ammonia
You don't have to combine all these ingredients. The following description will tell you what materials are needed for a bathtub of what material. From there you can understand what you need.
Types of Bathtub
You can't clean all types of bathtubs with the same cleaning materials. So before knowing how to clean a disgusting bathtub, you should know what kinds of bathtubs need what kinds of cleaning. After that, you can select your cleaning process depending on the bathtub's materials.
1. Acrylic Bathtub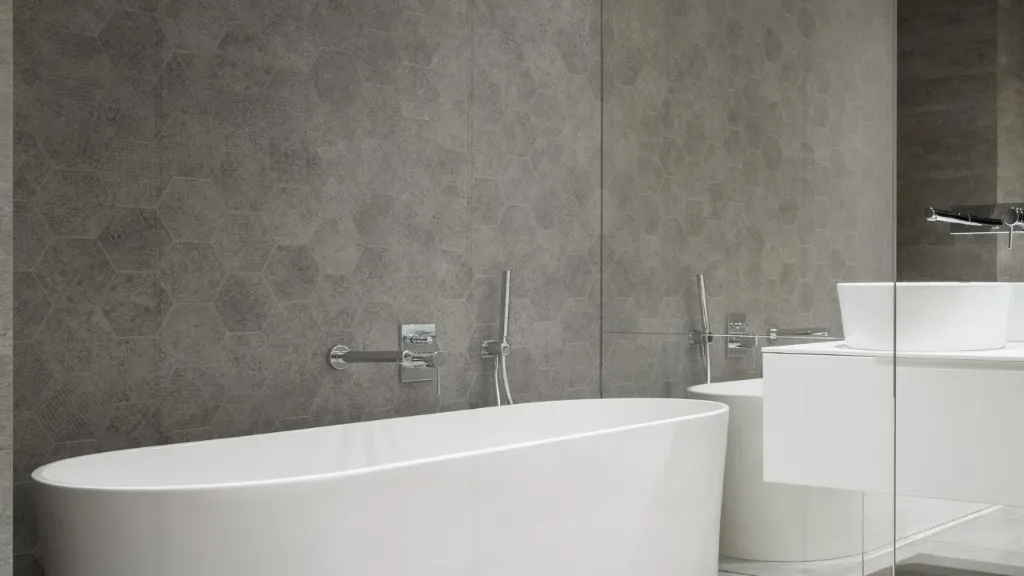 Acrylic bathtub gains popularity for their unique features, such as low-maintenance, lightweight, and a huge variety of shapes and colors.
The original material of acrylic is the vacuum formed clear plastic. The secret of the acrylic bathtub's durability is that it has fiberglass layers. 
It has a heat retention feature that can keep the bathtub's water warm for a long time. Although acrylic is customizable, it has vast variations.
2. Fiberglass Bathtub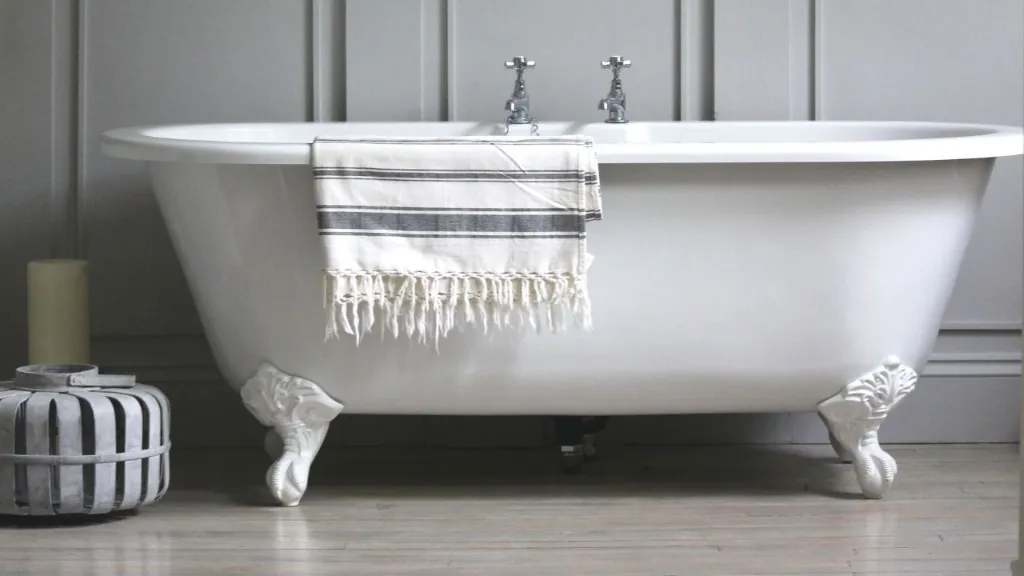 The fiberglass bathtub is made of reinforced thin layers of plastic. This is overall lightweight, flexible, and easy to install. It lasts more than 15 years, takes care of your wallet, and is easy to maintain.
3. Copper Bathtub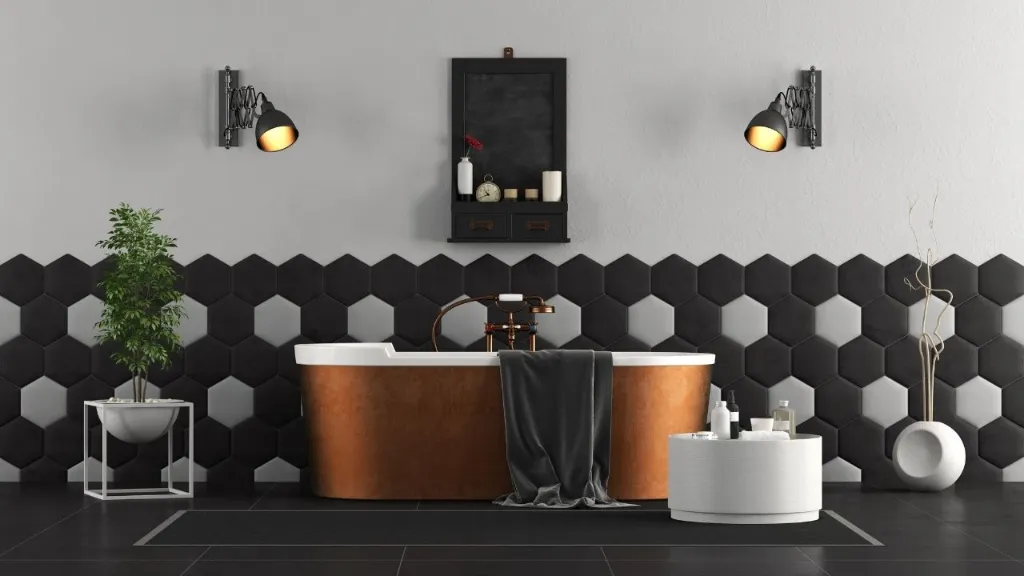 This type of bathtub is super strong and can last years after years without any cracking. The copper bathtub is rust-proof, mold-resistant, antibacterial, and, most importantly, environment-friendly.
Other good sides of this bathtub are durable, versatile, classical appearance, and corrosion-proof. 
4. Cultured Marble Bathtub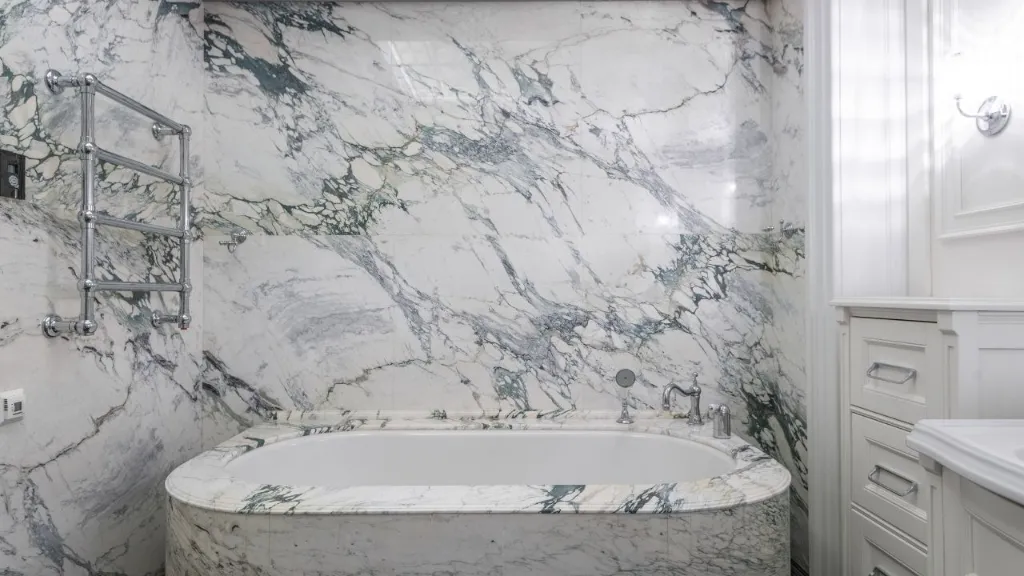 Cultured marble is specially designed for bathroom use. It's made with classic marble or natural stone.
One of the most eye-catching things about cultured marble is that it exactly looks like authentic marble. So it feels elegant and more durable. You shouldn't spend all day cleaning it. Also, its customizable facilities are mind-blowing.  
5. Porcelain Stoneware Bathtub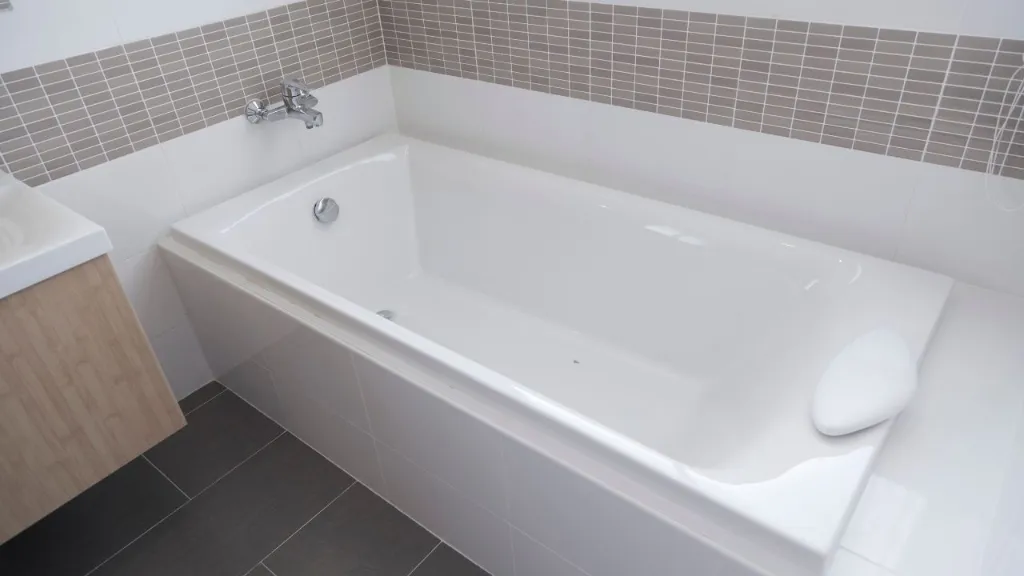 The most beautiful thing about porcelain stoneware is its water-absorbing rate. This means it absorbs less water than other ceramic tiles.
For its long-lasting and withstands moisture features, it costs more. But you have to clean it regularly. Otherwise, it looks weird.
6. Cast Iron Bathtub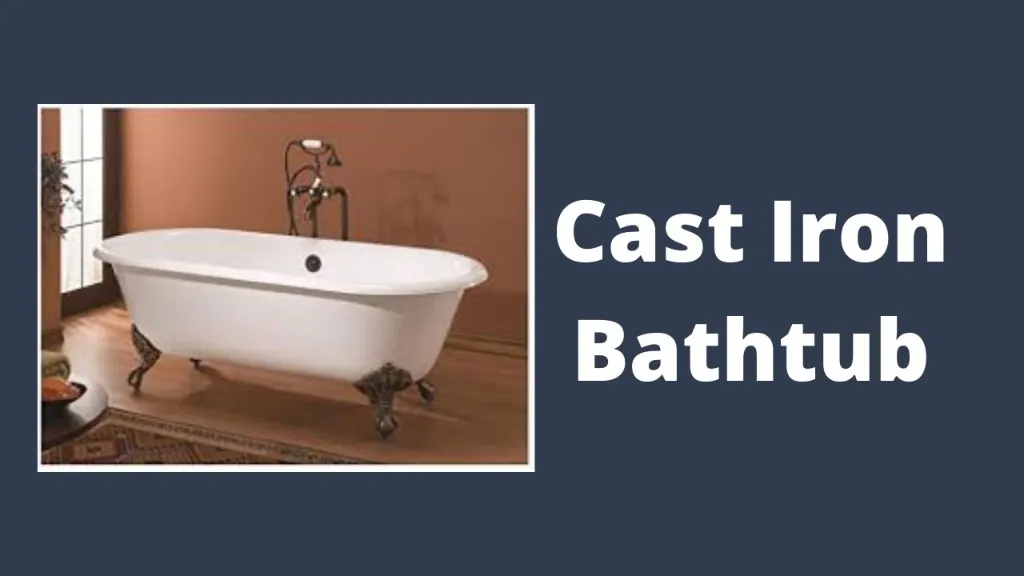 Cast iron is mainly known for its extended lifespan, durability, flexibility, and power to Retain heat. As the cast iron base is metal, it's pretty essential to dent. 
It is also very durable; no need to clean the bathtub regularly. You can hardly find any metal that is stronger than cast iron. 
7. Ceramic Tile Bathtub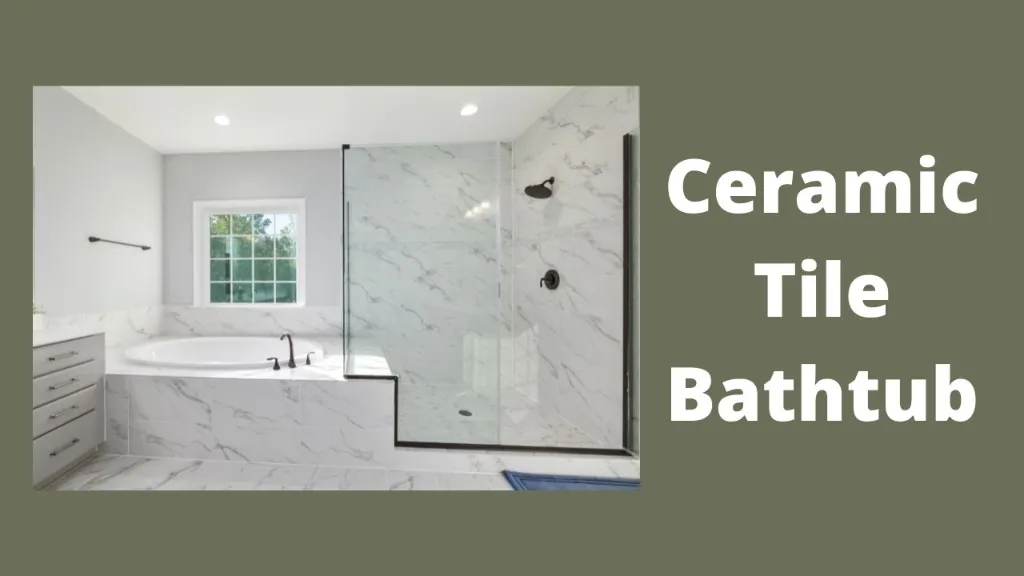 Ceramic tiles are durable and, most importantly, easy to maintain. You can stay longer in the bathtub even after the water has cooled.
It will never make you uncomfortable and show you its old and aging look after a particular year. You can always see its surface glittering like the first day.
8. Wood Bathtub
Don't think a wooden bathtub is not going to fit with your modern lifestyle. It looks perfectly gorgeous and of the best quality.
Thus it is all-natural, so it would give you more coziness while taking a bath than other artificial bathtubs.
It smells woody whenever you take a bath, and trust in our word, it will never disappoint you. It will give you an ancient feeling.  As it is not made with artificial metal, there is no chance of getting cracked.
Step By Step How To Clean A Disgusting Bathtub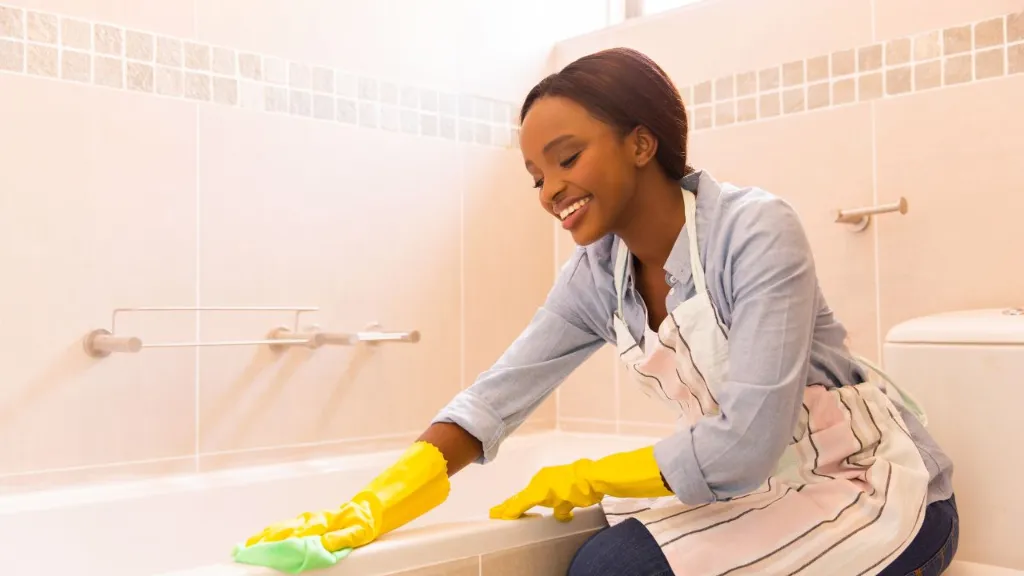 Here's the easiest and time-saving way to clean your disgusting bathtubs:
1:How To Clean Acrylic Bathtub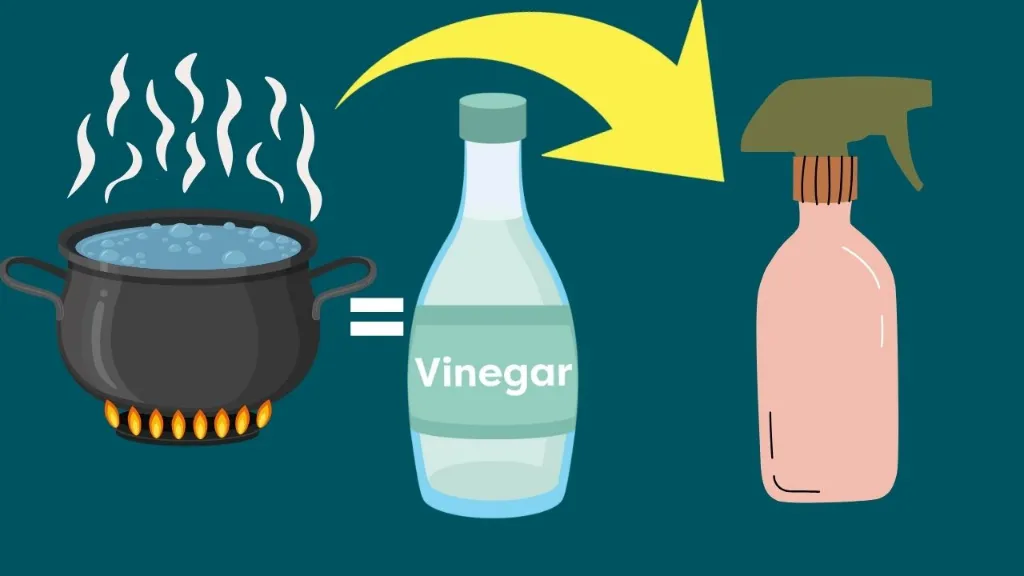 Here we'll tell you both natural and commercial product ways to clean your acrylic bathtub. 
Natural Products
First, you will need hot boiling water and vinegar. Fill the tub with a tremendous amount of water and vinegar. 
Vinegar becomes more powerful when it is mixed up with warm water. After waiting 15-25 minutes, you can see all the dirt is loose. 
Drain all the water from the bathtub and run for the next steps.
Take a spray bottle, and fill it with warm water and baking soda. Shake the mixture until you see the leather in it. You can also use borax instead of baking soda if you like.
Spray the solution into the bathtub properly and wait for a good 1 hour.
After that, take a soft cloth and rub the surface gently for 10 minutes. Using a toothbrush will be a great idea for cleaning corners or edges. 
Take a little lemon juice and spread gently, then wash the tub with clean water. 
Commercial products
You can consult with your tub manufacturers about which cleanser will be good for it. Follow the institutions giving on the product's body. However, let's see a short process of cleaning an Acrylic bathtub with commercial products. 
Take a mild acid-free cleanser, apply the cleanser to the tub and wait for hours. 
Now take a soft cloth and rub for a few minutes. 
Wash the tub with clean water and wipe it with a dry cloth. 
2:How To Clean Fiberglass Bathtub
Using natural ingredients instead of commercial products for Fiberglass bathtub cleaning is excellent. Let's know about some natural ways to clean a fiberglass bathtub.
Borax solution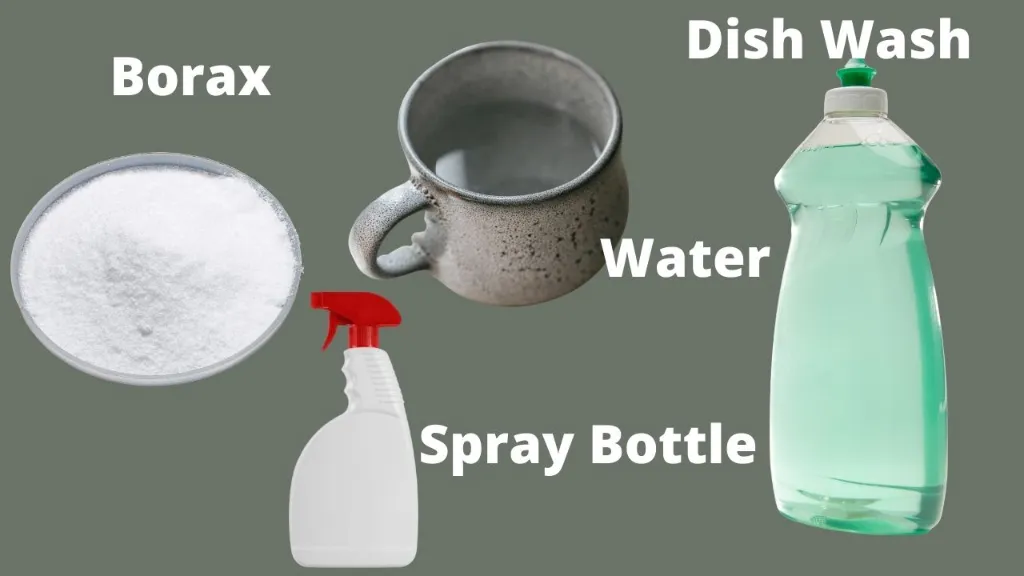 Take 4 tablespoons of borax, 4 cups of water, and 1 tablespoon of dish wash. Put them in a spray bottle.
Spray the solution in the whole tub and let it sit for hours. 
Scrub with a soft microfiber cloth, then wash with clean water. 
Vinegar alternative solution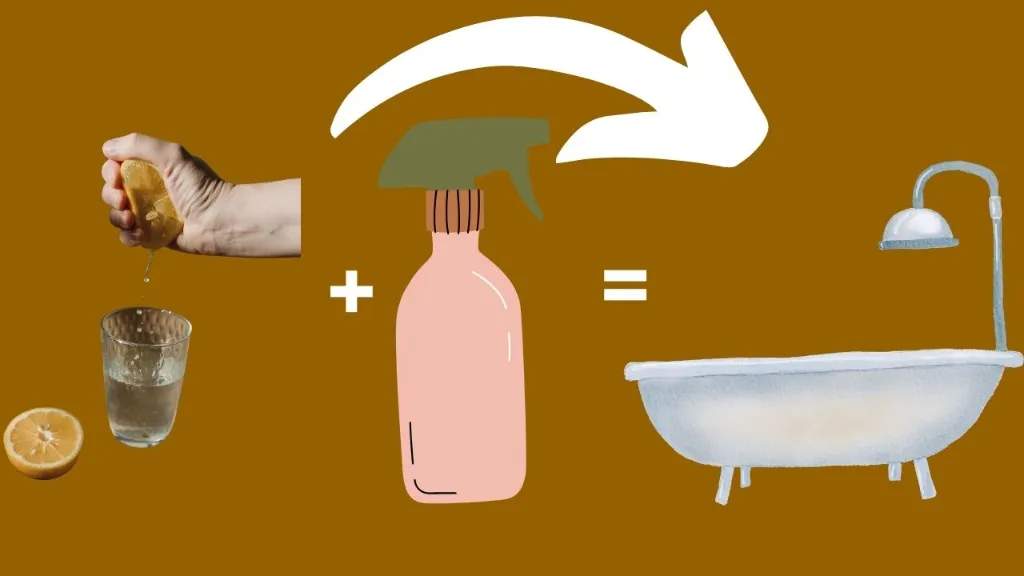 Some people don't like the smell of vinegar. You can use lemon instead of that; here is the recipe.
Squeeze some fresh lemon juice, put it in a spray bottle, and spread it in the tub. You can also use the liquid for cleaning glass windows or shower doors.
You can also use some salt in it to make it more powerful. 
Another alternative to vinegar is hydrogen peroxide. If the lemon solution is not giving your desired result, use it.
Cover the bathtub with thin clothes where you see stains. 
Now pour the hydrogen peroxide over the cloths and let the cloth soak. 
Leave it overnight and rub it with a microfiber cloth to clean. 
3:How To Clean Copper Bathtubs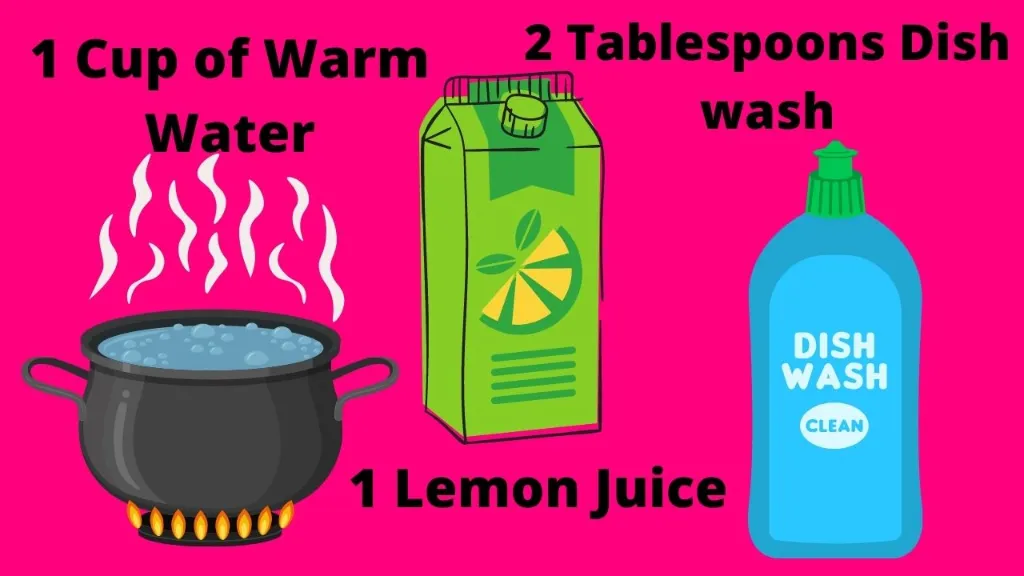 Here's the easy way to clean a copper bathtub.
Wet your copper bathtub surface with running water for 2 minutes. It helps to wash the extra soap layers or food stains.
After that, wipe the bathtub, and let's make a mild cleanser solution. 
Take 2 tablespoons of dish wash, 1 cup of warm water, 1 lemon juice and mix them all up.
Take a soft scrubber, apply a small amount of solution, and rub the surface gently.
To avoid unwanted spots, you can use wax once every month.
Wash off all the things from the tub and make it dry.
4:How To Clean Cultured Marble Bathtubs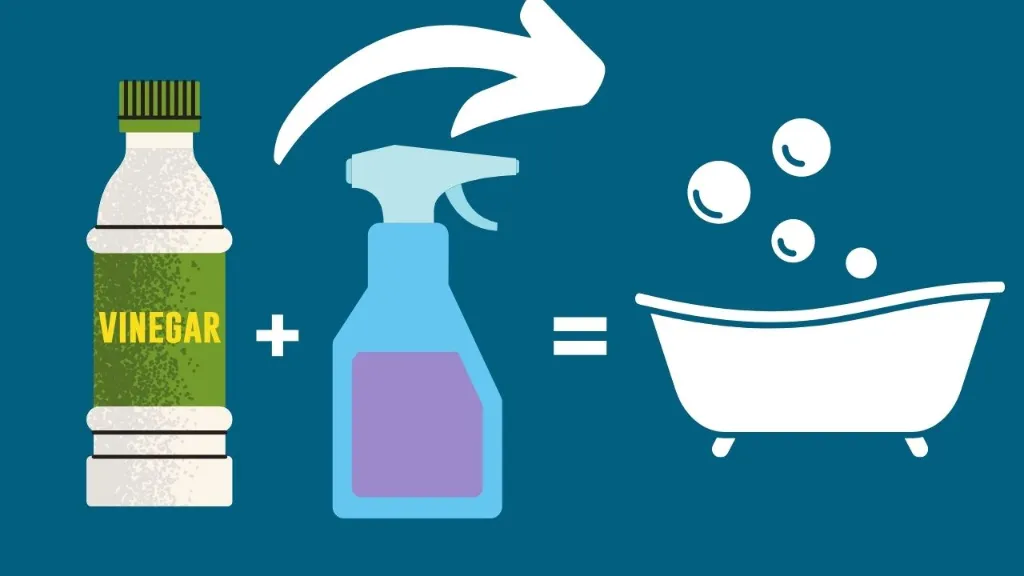 Here's the ultimate way to clean cultured marble bathtubs without any scratch and damage. 
Firstly, remember cultured marble is not actual marble, so do not try to follow the marble bathtub cleaning rules. 
Take 4 tablespoons of white vinegar and put it in a spray bottle. 
Spray the solution where you see stains and dirt. Leave the tub for 1 hour. 
After about one hour, wipe the white vinegar with a microfiber cloth. 
Apply some detergent powder to the tub and scrub for a few minutes. 
Wash it with clean water.
5:How To Clean Porcelain Stoneware Bathtubs
First, we would like to say, to all of the porcelain stoneware bathtub owners that the cleaning process will be long, and you must keep a lot of patience. Let's start.
You have to avoid some cleaning ingredients that you usually use to clean your tubs. Like
Steel wool 
White vinegar 
Scouring powder
Cleaning Methods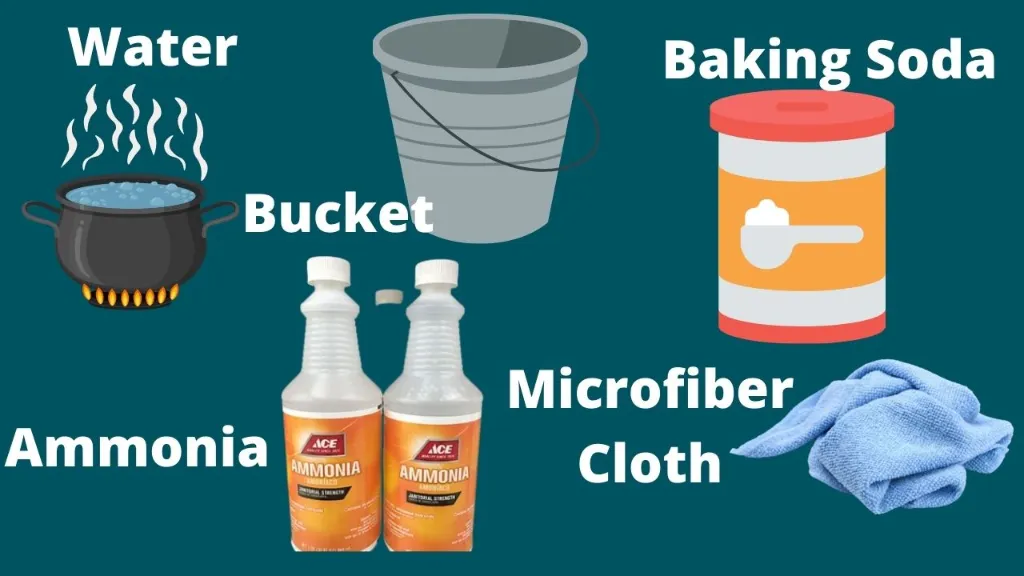 You must fill a bucket with warm water, ammonia, and baking soda. 
Now take a soft microfiber cloth or sponge and dip it in the solution.
Scrub the tub gently, mainly focusing on the stain or spot area.
Keep doing the same thing until the stain or spot is invisible. 
Now use normal water to wipe the bathtub. 
Sometimes the stain or spot in porcelain stoneware bathtubs becomes tough to clean.
Here's what you should follow 
Take half a lemon juice and one-half cup of salt. Mix them all up. Another solution is a hydrogen peroxide and baking soda mixture. You can go with anyone you like. 
Spread the solution in the spotted area and leave for 30-40 minutes.
Scrub the area with a soft-bristle toothbrush and remove it. 
If you can't do this with a toothbrush, take another piece of lemon and rub it on the spotted area.
6:How To Clean Cast Iron Bathtub
Cast iron bathtub cleaning is also challenging, but if you know the simple method, the process would be like a piece of cake.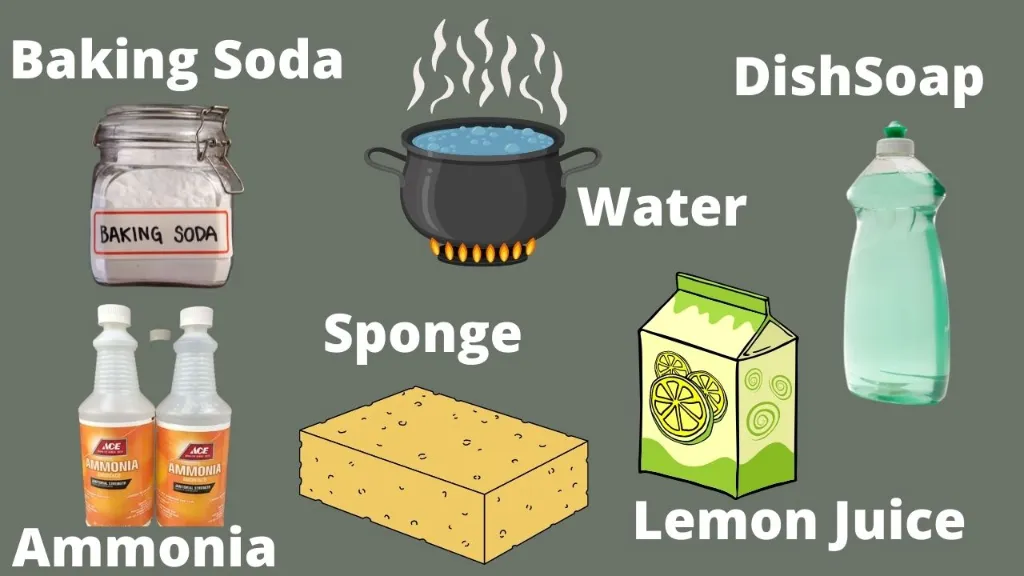 Mix warm water and dish soap in a bottle and soak the tub. Let the mixture bubble up and leave it for 30 minutes.
Take a clean, soft sponge and rub the stained area of the bathtub. 
Now make the tub area dry with a regular cloth.
Here you have to make a mixture with baking soda, ammonia, a few drops of lemon juice, and warm water for more stubborn stains. (Don't forget to wear hand gloves).
Spread it in the bathtub and leave for 1 hour. 
After 1 hour, scrub the tub with a microfiber cloth. Now rinse the bathtub with clean water.
Let the tub dry. Check the tub with your hand to see if there's any soap scum.
7:How To Clean Ceramic Tile Bathtubs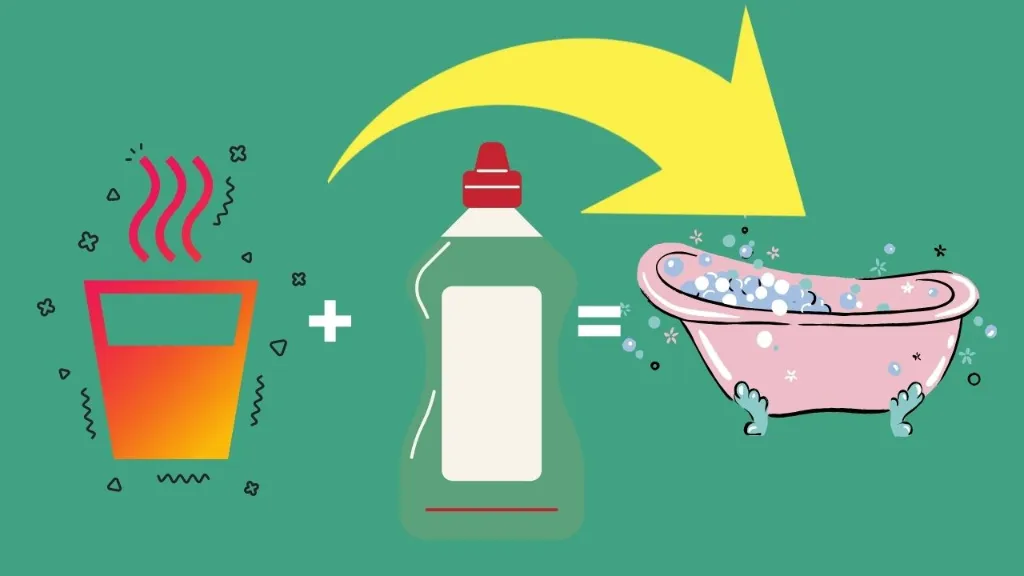 Ceramic tile bathtub cleaning solution isn't that much laborious task if you know the process. 
Normal washing routine
Soak the tub with warm water. 
Drain the water after 15 minutes. Rub the tub with dishwashing soap very well.
Wipe the tub with plain water and let it dry.
Deep cleaning
Mix half chlorine bleach and water in a bucket and spray all over the bathtub. 
Leave it for 40 minutes and wipe with a sponge—no need to scrub roughly. 
For cleaning corners and edges, you can use a toothbrush. 
Wipe everything with plain water. 
8: How To Clean Wood Bathtubs
Cleaning a wood bathtub is very simple and straightforward.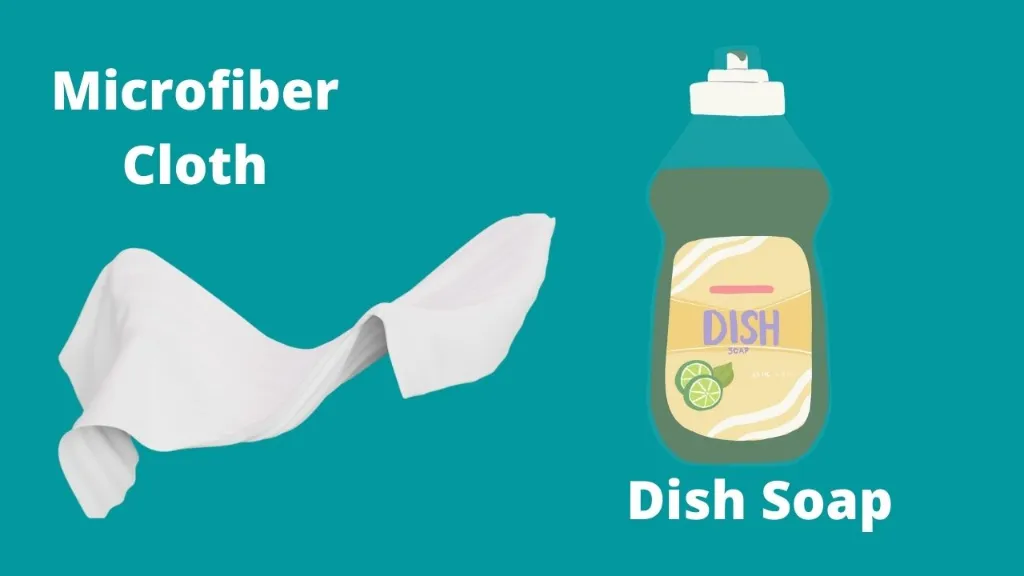 If you are using a wooden bathtub, clean the tub regularly with running water. 
To keep the moisture of the wooden bathtub, keep it away from direct sunlight or dry air, especially harmful chemicals, and cleaning products.
For deep cleaning, first, rinse the bathtub with plain water.
Take a microfiber cloth and some dish soap, then rub the underneath of the tub smoothly.  
You can also use beeswax sealant once a month for a shiny look.
Always try to keep the bathtub dry and clean.
No Scratch Bathtubs Cleaning Tips
Any type of scratch on the bathtub looks terrific. To prevent unwanted stretch on bathtubs you can follow those tips.
Try to clean your bathtub weekly; never let dirt permanently sit on the metal. It helps to clean the tub comfortably. 
Don't try to clean the bathtub with a rough sponge. It can give a permanent scratch which can damage your bathtub's looks. Use soft clothes or tissues.
Most importantly, avoid smoking while you are in the bathtub. Tobacco smoke can ruin your bathtub day after day. 
Don't use vinegar while cleaning your copper bathtub because it can spoil the outer layer of the bathtub. 
Rinse the bathtub after every use to avoid tough spots and stains. You can use a water and detergent mixture if needed. 
FAQs
Why did my tub turn yellow?
Because of hard water, soap, and shampoo scum, and for lack of regular cleaning your bathtub will turn into yellow. Using soft water, keeping the bathtub dry after every shower, and regular cleaning are the key to avoid getting your bathtub yellowish. 
How do I get my yellow tub white again?
Making a solution with 3% Hydrogen Peroxide and warm water, applying it on the bathtub, and gently scrubbing after 15-20 minutes will help you to keep your bathtub white again.  To know the detailed procedure, you can check out this article.
Can bleach damage a bathtub?
Yes, bleach can damage a bathtub, because it contains a lot of chemicals. So by overusing or mis-using bleach will damage the shininess of it. 
Conclusion
The key to a beautiful and shiny bathtub is regular attendance. Ever since you think that you have just cleaned up the bathtub and will only clean it again when it gets dirty, you will be deprived of the pleasure of taking a shower in a shiny and clean bathtub. 
Every time you use your bathtub, clean it with a mixture of normal water and dish soap. This will maintain the beauty and novelty of the bathtub. Follow each rule we discuss in the entire article when you decide to clean your bathtub.