How to Clean Up Floor After Texture: The Beginner's Guide
The floor can end up looking like a big pile of mess once you're done apply a texture to your walls. Now, if you don't clean it up quickly it'll look unpleasant and will drain out the entire look of the room. However, once you're done you'll be rewarded with a clean and squeaky floor.
So, it all narrows down to one question- how to clean up floor after texture all by yourself?
You can achieve the best results by scraping the texture thoroughly. But before that, you have to ensure that the floor is cleaned properly and vacuumed out. Afterwards, if you simply mop the floor and let it dry you'll have a tidy floor to walk on again.
Why don't we take a look at them in detail for a clean understanding?
The essentials: Tools that will come in handy
We know that we promised to walk you through the process of cleaning the floor after applying texture on the walls. But it's important to know about all the things you'll need.
This way you can gather them up and do your work without any interruptions. So, here is a list of all the items you'll need on how to clean drywall dust off hardwood floors.
Broom-

It'll remove all the dust from the floor.
Here is the one that we recommend-
TreeLen Dustpan and Broom/Dustpan Cleans Broom Combo  ( best broom and dustpan )
Vacuum cleaner– You'll need this to clean up the floor thoroughly.
For now, here are our best vacuum cleaners for hardwood floors –
Best vacuum for laminate floors: Bissell PowerEdge Hardwood Bagless.
Best vacuum for tile floors: Shark Rocket Corded Bagless Stick Vacuum.
Best For Ceramic Tile Floors: Dyson Cyclone V10 Cordless Stick Vacuum.
Paint Scraper

– This handy tool will work wonders when scraping out the texture.
Here are some of our recommendations for the best paint scraper-
Rag

– A rag will wipe off all the mess from the floor.
Warm water

– You need this for giving your rags the extra power it needs to get everything off the floor.
How To Clean Up Floor After Texture | DIY Home Improvement Tips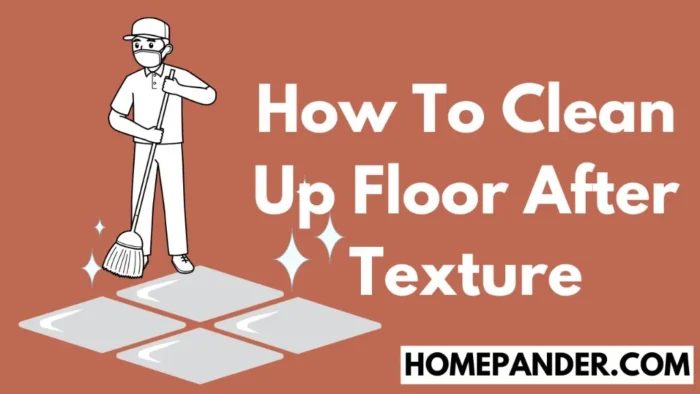 Do you have all the items you need? Then let's get started with the process. Shall we?
Step 1- Wait for the texture to dry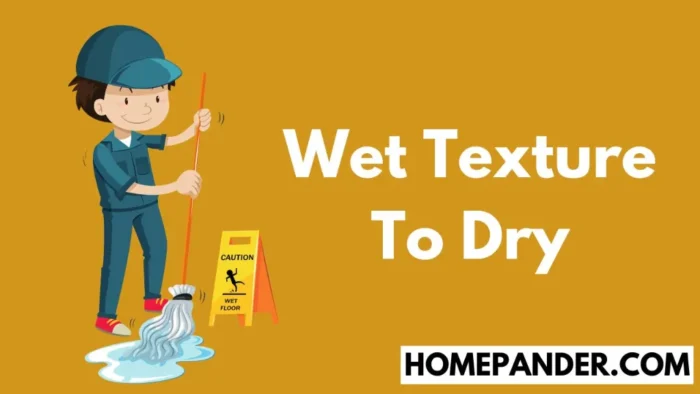 The first thing for you to do is wait for the texture fallen on the floor to dry off. Wet texture can only increase your workload. And it's much easier to work with them when they dried off completely.
This can take a day. That's why you need some patience. And once the texture is dried off you can get on with the second step.
Step 2- Clean the floor.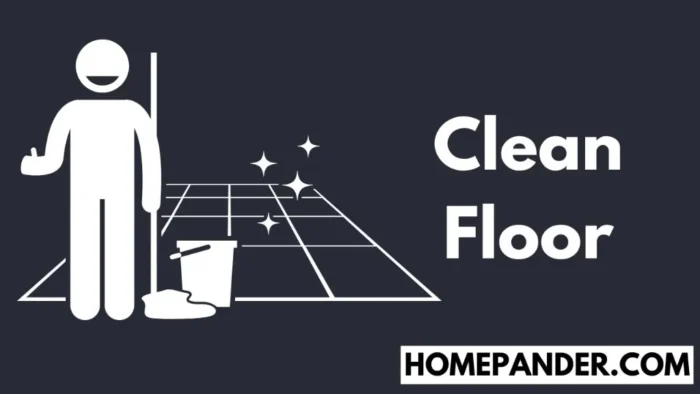 Secondly, you have to ensure that the floor is cleaned properly. Otherwise, the dirt and dust will only make things harder for you.
So, grab a broom and sweep away all the dust. Make sure you get all the loose materials so your work can be a bit easier.
Click this link for the best floor-cleaning solution.
Step 3- Vacuum the space.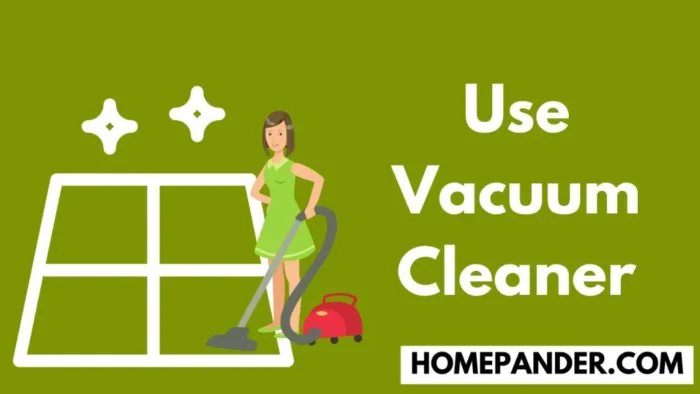 Once you're done with the broom it is essential to vacuum the place as well. The vacuum cleaner will sweep away everything else your broom wasn't able to get.
Additionally, you'll get a more thorough cleaning. So isn't that a win-win?
Step 4- Scrape with a paint scraper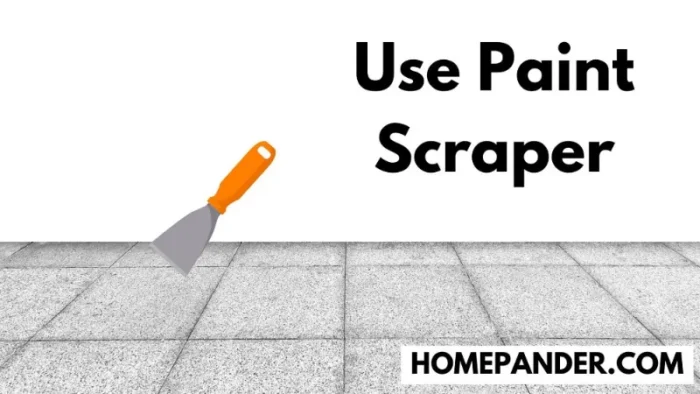 For this step, you need a paint scraper. Once you have it, use it to dig up all the dried texture from the floor. Make sure you give a good push to get all the pieces out.
Once all the dried texture has been removed from the floor use the vacuum cleaner to dust them away. And you'll have a semi-clean floor to walk on.
Step 5- Mop the floor.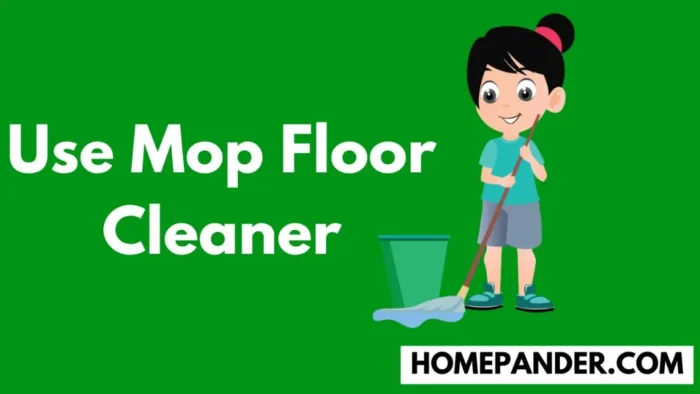 Not happy with a semi-clean floor? Well, no one is. So, to make it spotless again grab a rag and soak it in warm water. Then gently use it to mop the floor.
This will reward you with a floor that you were longing for. Doesn't that sound amazing?
Here you can see our recommendations for best mop for textured floors.
Step 6- Dry off the floor.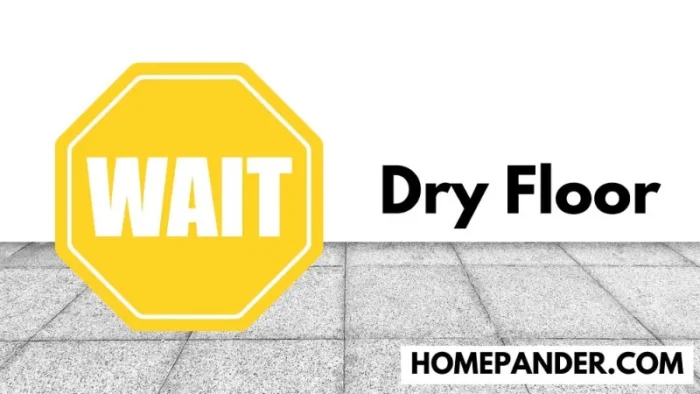 But wait! You're not done yet. One last step and you can finally relax.
So, for the grand finale, all you have to do is dry off the floor. Now for this, you can choose to let the air do its magic. That way you'll have to wait for 1 to 2 hours.
However, if you want the process to be a bit faster than you can use a dry rag. Gently dabbing it down all over the wet floor will soak in all the water. And you'll have a clean and tidy floor again.
Don't believe us? Give it a try yourself and you'll witness the magic with your own eyes.
Check our latest guide about: How To Clean Up Drywall Dust from Hardwood Floors.
Also, read the related guide: 5 Steps On How To Clean Up Drywall Dust From Concrete.
Related Questions
Question: Does white vinegar clean concrete?
Answer: Yes, white vinegar does an excellent job when it comes to cleaning concrete. In fact, since it does not use any harmful chemicals and it's a natural process a lot of people tend to go for this option. So, if you're thinking of trying it out then don't hesitate.
Question: How do you clean drywall dust off the floors?
Answer: To clean the drywall dust off the floors all you need is a vacuum cleaner and an old rug. Firstly, you have to vacuum the floor to get rid of all the loose materials. Then you need to use a wet rag to clean the floor thoroughly. Do not forget to check this article to get the step-by-step rag cleaning guidelines.
Question: Is it bad to breathe in plaster dust?
Answer:  Yes, you should not breathe in plaster dust. That's because long exposure to this can result in lifelong problems such as asthma and other breathing problems. So, whenever you're working with plaster dust make sure that you use a mask.
Here is a nice video on how to clean textured concrete floors.
Final words
That's all we have on how to clean up floor after texture. But if you have more insights on the process do let us know.
Till then try out our process and let us know if it helped or not. But try to use a mask to prevent inhaling any chemicals from the texture. Some people are highly allergic to it.
Well, with that we will like to say our goodbye with how to clean drywall dust off laminate floors. Have a good day. Bye-bye!