How to Clean Grease off Walls before Painting? Read this First!
Wouldn't it be nice if you can just slap on the paint on your walls when you want a change in your wall coloring? The problem is that it isn't going to be that easy, since your wall will probably have layers of grease on it that have accumulated over the years. You will have to learn how to clean grease off walls before painting over them because you're not going to get the job done otherwise.
If you don't get rid of the grease before you start the paint job, you'll find out to your dismay that it doesn't stick on the wall even when you have a little grease on your wall. The problem gets much worse when you have many years of accumulated grease to deal with. You have to get rid of them properly so you can paint over your walls, which can then lead to a much better-looking house to live in or to sell.
To do the job properly, you will need the proper tools. These will most likely include grease remover spray and grease pads, though some may do with just ordinary clothes and homemade mixtures. You should, however, just go with the retail options to save time and effort. It's not as if they're very expensive!
So if you're looking to get rid of grease and oil stains on your wall, check out these options first. These are cleaners and cleaning cloths that can be used for multiple tasks so they're really worth your money. After all, cleaning your walls for painting only happens once in a blue moon. But you can use these materials on how to clean walls before painting cabinets, dishes, and stovetops too.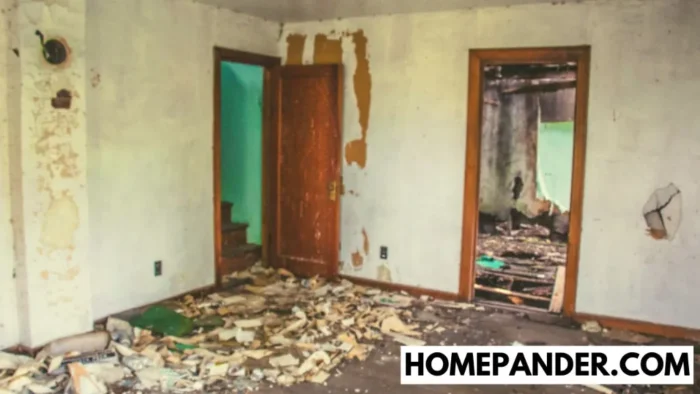 Grease Relief All Purpose Cleaner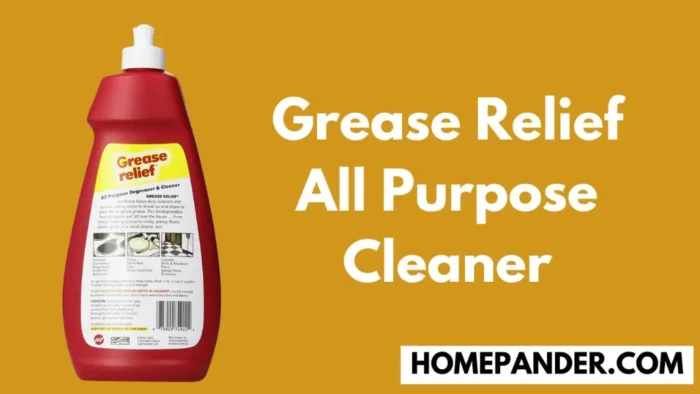 This is the classic grease cleaner that was once all the rage during the 1990s. It mysteriously disappeared off the grocery shelves and a lot of conspiracy theories were born afterwards. Now with online retail options, you don't have to worry about not being able to find it.
A lot of people who have used it before joyfully report that this is the original formula, and it rocks. That's because it works on just about everything. It gets rid of any kind of grease from your walls. It doesn't matter how seemingly tough the grease it. This will work.
You can also use this not just on walls but also on floors, cabinets, stovetops, appliances, dishes, and whatnot. You can use this for your laundry too without harming the colors of the fabric,
For mild jobs, you can save more of the cleaner by just mixing ½ or even ¼ of a cup into a gallon of water. If the grease stain is tougher, then just go with the full strength.
This doesn't contain any phosphates, and it's biodegradable. Though it's tough on grease, it's still gentle on your hands. In fact, you can use this to clean your hands too. The only precaution you need to remember is to keep this away from your eyes.
Click here to check out the current price.
Mr. Clean Magic Eraser Extra Durable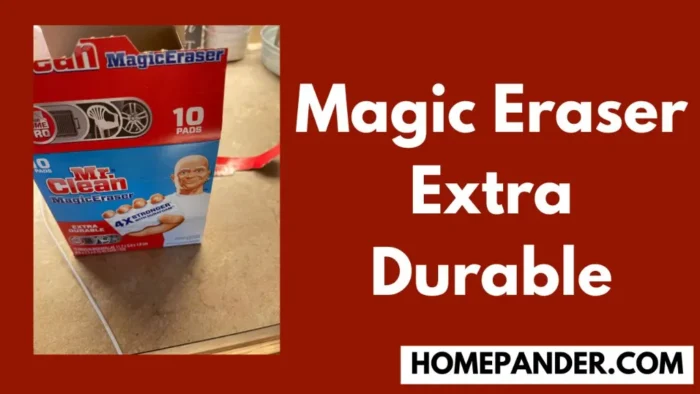 This is another popular option, as you have the famous Mr. Clean brand with disposable cleaning pads with built-in cleaners already. This sure beats having to wash your cleaning clothes.
Using this is ultra-simple. You just wet it with water, and the water activates the micro-scrubbers that get to work when you apply this to your greasy wall. This also works for greasy kitchen surfaces and dirty bathrooms, and it can get rid of scuff marks, and crayon and marker drawings on your walls.
Just go with the extra durable version of the cleaning pads, since these are the ones that can last. These will crumble as they get dirty, so you need a box of cleaning pads. These will work on various stains, as reported by the vast majority of customers.
The nice thing about this is that it's very easy to use. There's no need to resort to a reusable cloth that will end up harder to clean afterwards. Just use a pad and then throw it away.
You do want to be careful using this though. The tough cleaner on the pad can be also tough on your skin. Just wear gloves so you're protected.
Click here to check out the current price.
Scotch-Brite Non-Scratch Scrub Sponge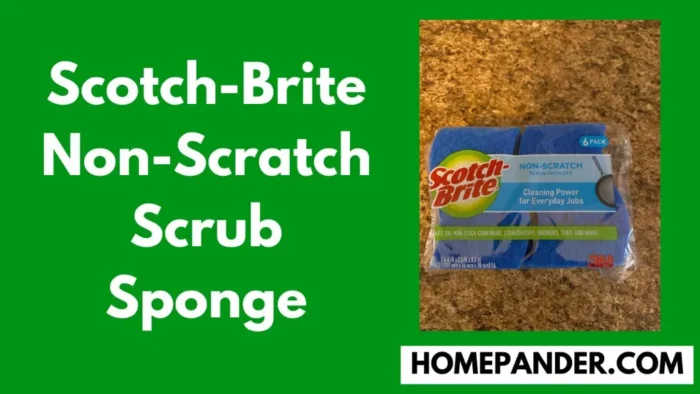 Here's another alternative to your regular cleaning cloth. This time, it's a sponge. On one side you have a scouring pad that gets the stain out, while the other side is an absorbent pad to finish up your cleaning.
Scotch-Brite is the top-selling scrub sponge brand in the world, and there's a reason why it's so popular and highly regarded. These things work, especially on cookware, and they can last for a while too. They may last a month before you need a new sponge.
These also work for walls as well. Just use it with your cleaner and you're good to go. As they're designed not to scratch dishes, you can feel secure in its ability not to damage your walls as you scrub the grease off them. After using them, you can always just put them in the dishwasher so they're ready for use afterwards.
Click here to check out the current price.
KinHwa Microfiber Dish Cloth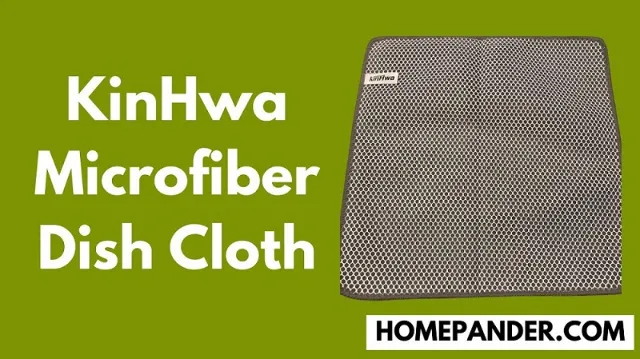 These look very nice, and you can be forgiven if you thought they were hand towels at first. But these are actually dish rags that can double as your wall scrubber to get rid of stains and grease prior to painting the walls.
This is a square piece of cloth that measures 12 inches on each side, so you have plenty of cleaning material to work with. On one side of it, you have the scouring side that scrubs off the grease and stains without harming the surface. On the other side is a microfiber that wipes down the surface you've cleaned.
The whole thing absorbs more water than a regular dishcloth, yet it dries more quickly. It offers lint-free, streak-free results that should work for your walls as well. You can use these hundreds of times without losing their ability to absorb water and clean your dishes and walls, as you can just always put them in the dishwasher after each use.
Click here to check out the current price.
Chem-Dry Carpet Stain and Oil Spot Remover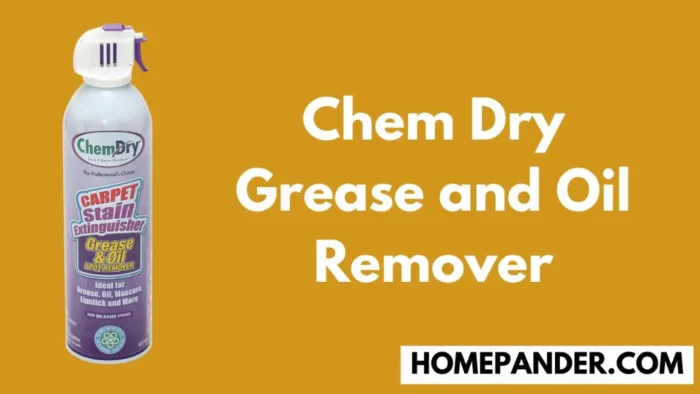 This comes in a spray bottle to make it easier to clean the stains off the carpets. It's also a design that makes it very practical for cleaning your greasy walls. After all, the formula in the cleaner is designed to remove stains and grease from carpets, and that's more difficult than getting grease out of concrete.
You just spray these on the stains and grease, and then wait for about 30 seconds for the cleaner to work by lifting the stain off the surface. For carpets, you can then blot the area afterward. But for walls, you can just wipe the area down.
This may be too valuable to use for regular stains that may be easy to remove with other cleaners and cleaning rags. So you can reserve this for more stubborn stains as well as for your carpet too. This works to clean off marks left by crayons and markers, adhesives, and even lipstick and mascara. If you want to know how to remove oil stains from wall paint, start with this. As long as the stain is grease or oil-based, the Chem-Dry works on getting rid of the stain.
Click here to check out the current price.
How to Clean Grease off Walls before Painting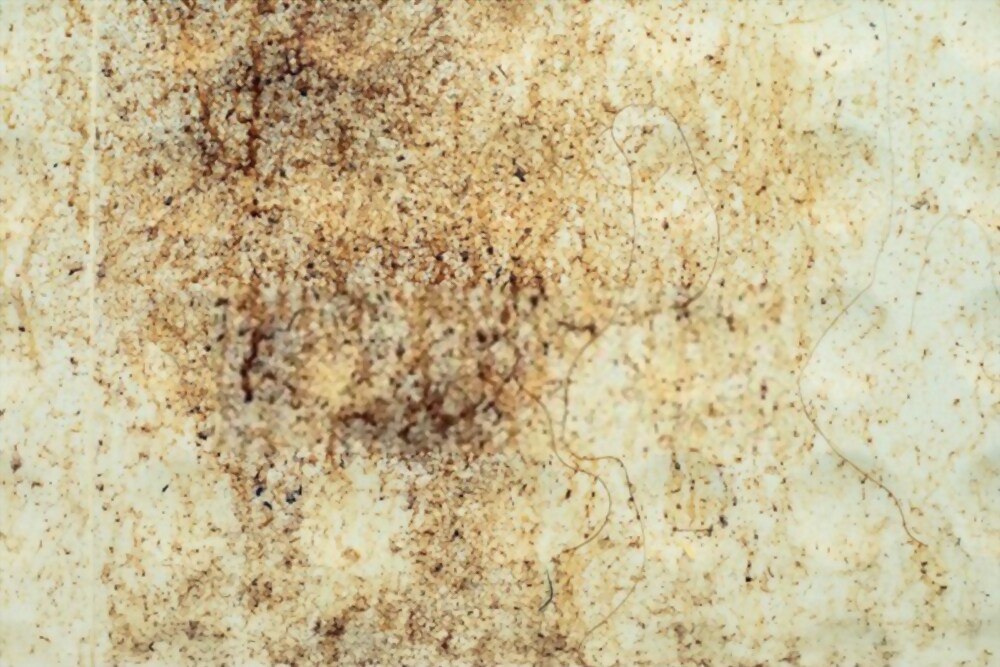 The good news is that you finally wised up and decided to improve the look of your wall by repainting it. The bad news is that the wall has accumulated quite a bit of grease over the years, and you can't just paint over them. If you do, the paint won't stick.
The good news is that learning how to clean grease off painted walls isn't much of a problem with the right tools. So here's what you need to do:
Take away all the hardware from the walls and cabinets you'll be painting.
Wipe on or spray your degreasing cleaner on the surfaces you mean to paint on. You can then scrub off the grease with the scrubbing side of your cleaning cloth. If you picked the right degreasing cleaner, this should work right away. However, sometimes even the toughest cleaner can do a thing when the grease has already hardened. You may have to first scrape those spots with a putty knife before you apply the degreasing cleaner again.
Now once the grease and stains have been removed, use sandpaper on the walls with a circular motion. Use a damp rag to get rid of the sanding residue.
Check the wall surface once all the moisture on the wall has dried off. Make sure that there aren't any greasy spots left. If you find any, then use the degreasing cleaner and sandpaper again.
Just make sure that the degreasing cleaner you use is meant for indoor use and for interior surfaces. If you find a warning that your cleaning agent emits toxic fumes, make sure you have all your windows open while you have fans running to circulate the air.
Removing Different Types of Stains from Your Walls
One of the best ways to minimize the wall cleaning work for painting is to keep the wall clean in the first place. This also makes the wall much more attractive to look at, so you feel better and impress your guests. Besides, having dirty walls may be a health hazard.
But not all stains are the same, so you may need different cleaning techniques and materials for different problems.
Here are some tips that can help:
Grime and Dirt Buildup
Some people don't bother to remove the dirt from their walls, so over time the dirt can really become a problem. In addition, you may have touched these surfaces and you've left some oil residue from your hands onto the walls and cabinets.
You can use the Mr. Clean Magic Eraser for this type of problem, and this won't remove part of the paint as well. You can just wet the sponge and wipe gently on the dirty spots so the paint doesn't come off too.
You can also use any of the clothes we recommend along with the cleaning agents on our list. But if you want, you can make your own cleaner by mixing a gallon of hot water with:
¼ cup baking soda
½ cup apple cider vinegar or white distilled vinegar
1 cup ammonia.
It's just that this is too much work, and you may end up spending even more money buying these things.
Kitchen Grease on Your Wall
Modern cooking methods inevitably end up with grease on your kitchen walls. But you can always just use cleaning rags along with some dish soap to get rid of the grease regularly.
If you do find a small stain, you can use a cup of warm water with ¼ teaspoon of soap. More stubborn grease stains may be dealt with by using ⅔ cup of water with ⅓ cup of white vinegar.
Here are some of the best paint for kitchen walls grease that you can get at a very reasonable price. It will be useful to work on how to clean grease off kitchen walls before painting.
Permanent Markers
These aren't always easy to remove, though you can try using hairspray on the marks before wiping them off. You can also dab on the stains with a cotton ball with rubbing alcohol.
Crayons
Try any of the following to see which ones work for you:
Erasers.
Baby wipes.
Baking soda on a damp sponge.
Ballpoint Ink
This is also oil-based, so you can try the Chem-Dry. You can also try:
Nail polish remover
Dry cleaning solvents
Foaming shaving cream
Mildew
Spray with a mixture of a quart of water with a tablespoon of white vinegar. You can also use enzyme laundry detergent. Blot it on the stain and then rinse with water thoroughly.
Water Stains
It's annoying when you get rid of a stain on your wall and then your problem is replaced with water stains instead. But you can get rid of these with a gallon of water mixed with a cup of bleach. If that doesn't work—well, it may be time to repaint the wall!
Good luck with the process of how to clean grease off kitchen walls.